Posted by Chad on July 10, 2008
I don't know why but I've been seeing a lot of damn snakes lately! Been seeing at least one snake a week. Sometimes 2. I saw one yesterday but he got away before I could get a picture of him.
Here's a few pictures of some of the ones that I was able to get some pictures of with the iPhone.
Don't throw rocks at snakes. They get pissed like anyone else would.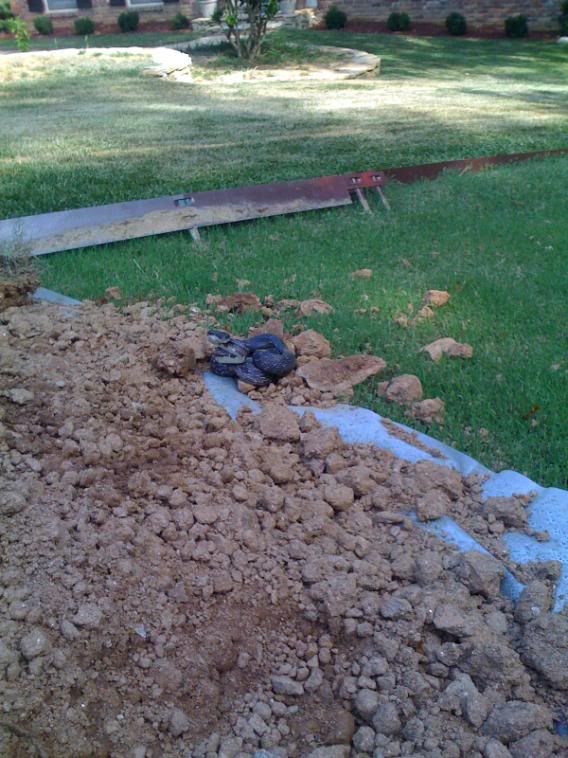 This one was bigger. Almost 5 feet long!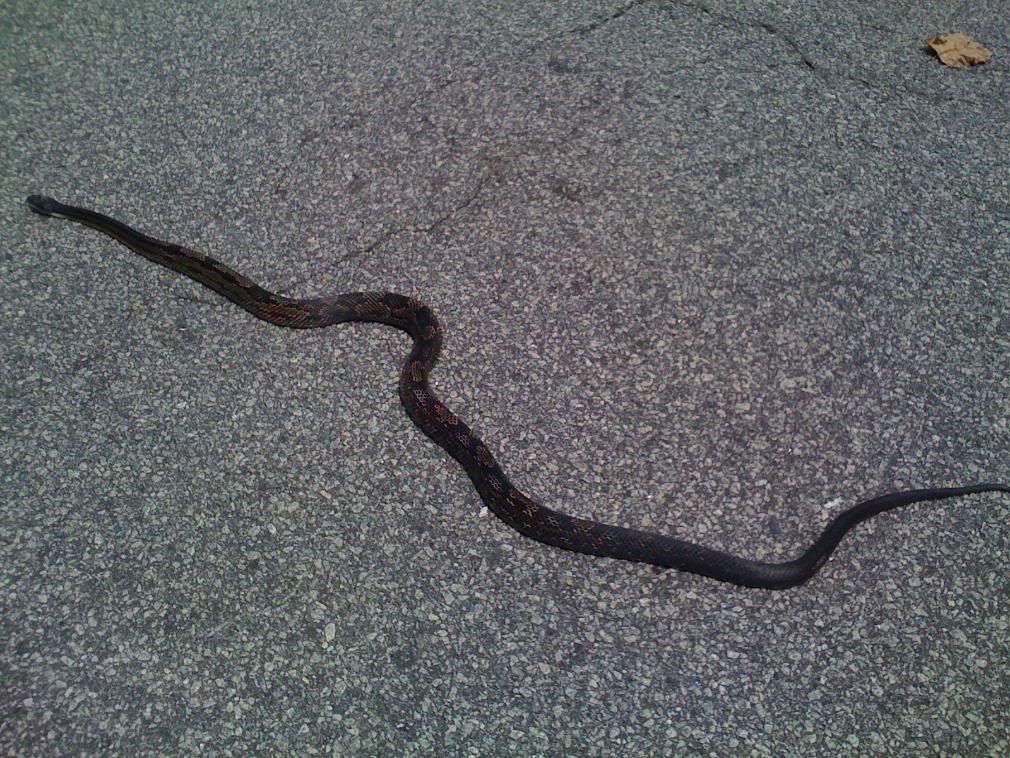 A Soccer Mom got to this one before I could.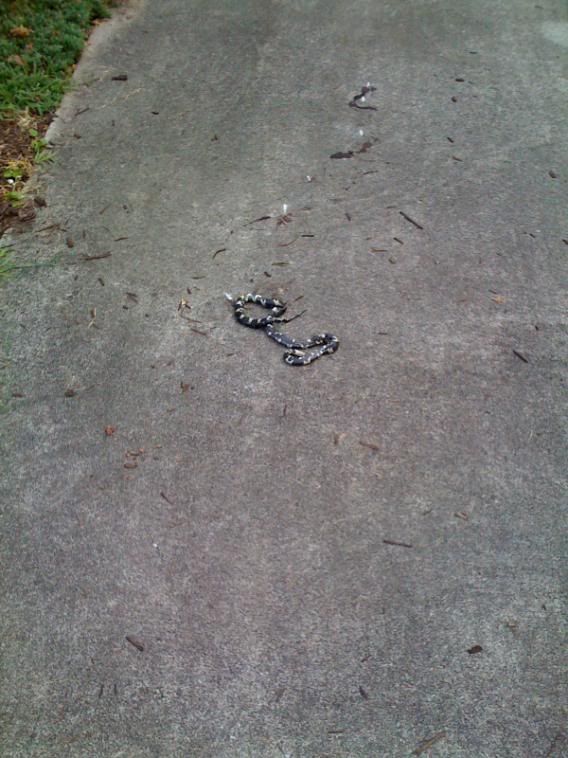 I hope I'm done seeing snakes. Getting scared to open the pedestals at work now because I'm worried there will always be one in there.