Posted by Chad on January 3, 2010
It's been a bit since I've updated the site. Actually it's been a while since I've updated anything. Chris has been the one that's been keeping things up to date lately. So here's some from me.
We got the truck done and on the road. FINALLY! We had quite a few issues including but not limited to the factory actuator on the 20g not holding boost, running out of fuel, freezing to death everywhere I went due to all the holes in the firewall and floor board for the roll cage.
At the Dyno:
We had some issues with making the numbers. We found out that I was running the factory actuator and that it wasn't holding but only around 5 lbs of boost before it was opening up all the way. I took it to Tiger Racing and Sam was able to figure it out in about 20 seconds. And that is not a joke! 20 seconds and he'd figured it out. He pulled the retainer off and tightened it up and we were able to get quite a bit more boost.
Retuned it again at Top Speed and this time we were having fuel issues and changed out the fuel pump, filters and then came to the conclusion that it had to be the regulator. So on my way to Foerst Motorwerks I ran out of gas. I felt like at idiot for not seeing this one coming. We filled it up, went back to the dyno and it ran like a scolded rat!! Before I left the dyno to head to Matt's it was putting down 275 rwhp before breaking up. After getting back with a full tank Doug and Matt took it out for a few runs to see how it was holding up under semi-full boost and it was doing great. They figured it was sitting around 300ish rwhp at that point.
So here's some pictures from the next day in Nashville.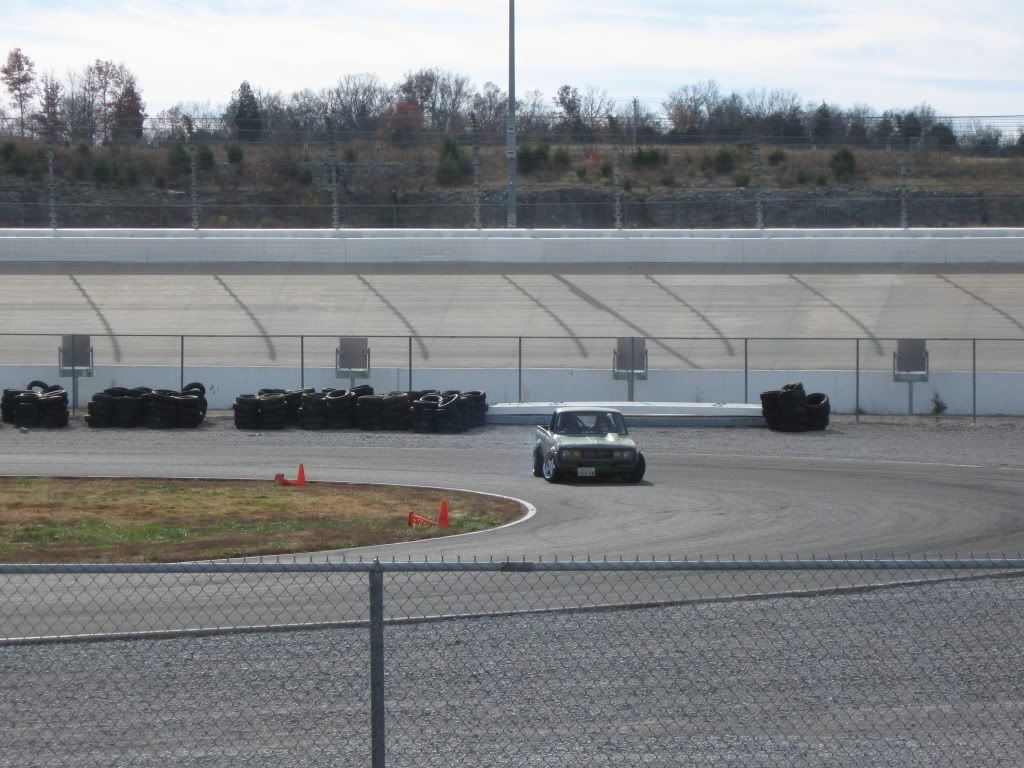 Enough for now.