This is a site built by a buddy of mine (StudioRhoad.com) to document the progress of my project 620 build that Iím doing. I hope I have the patience to continue adding and updating as I move further along with the project. I will also be blogging about general stuff in my life as I experience them. Feel free to check out my About page for more info and background.
Archive for October, 2009
Posted by Chad on October 16, 2009
I got these on yesterday among some other stuff.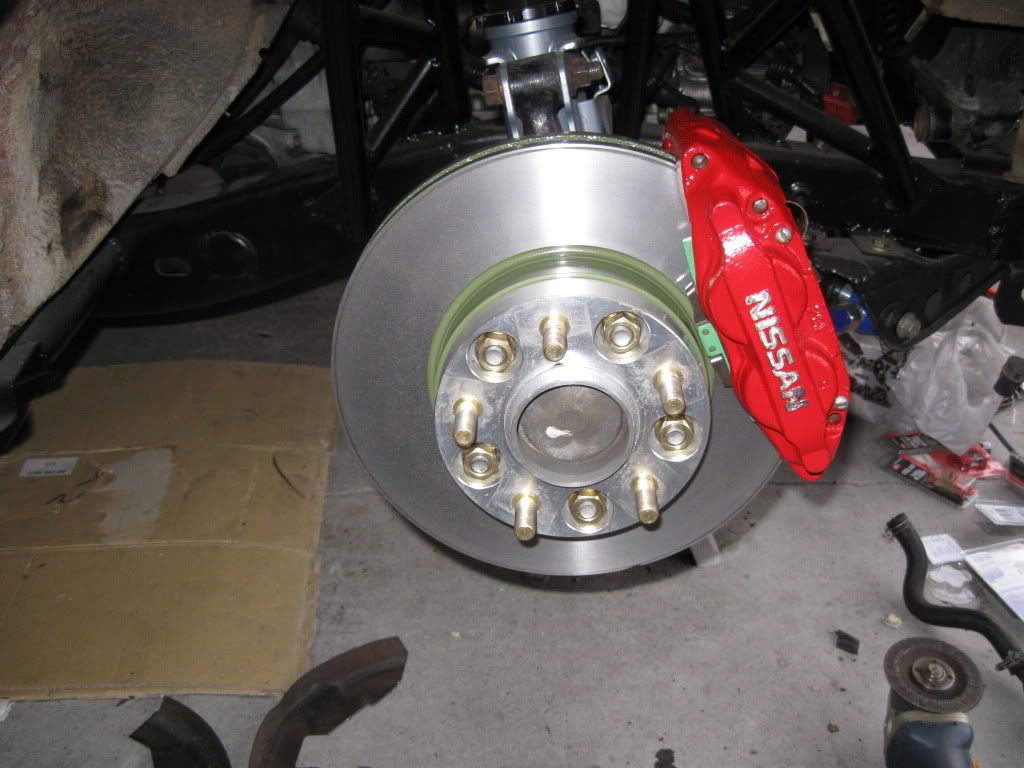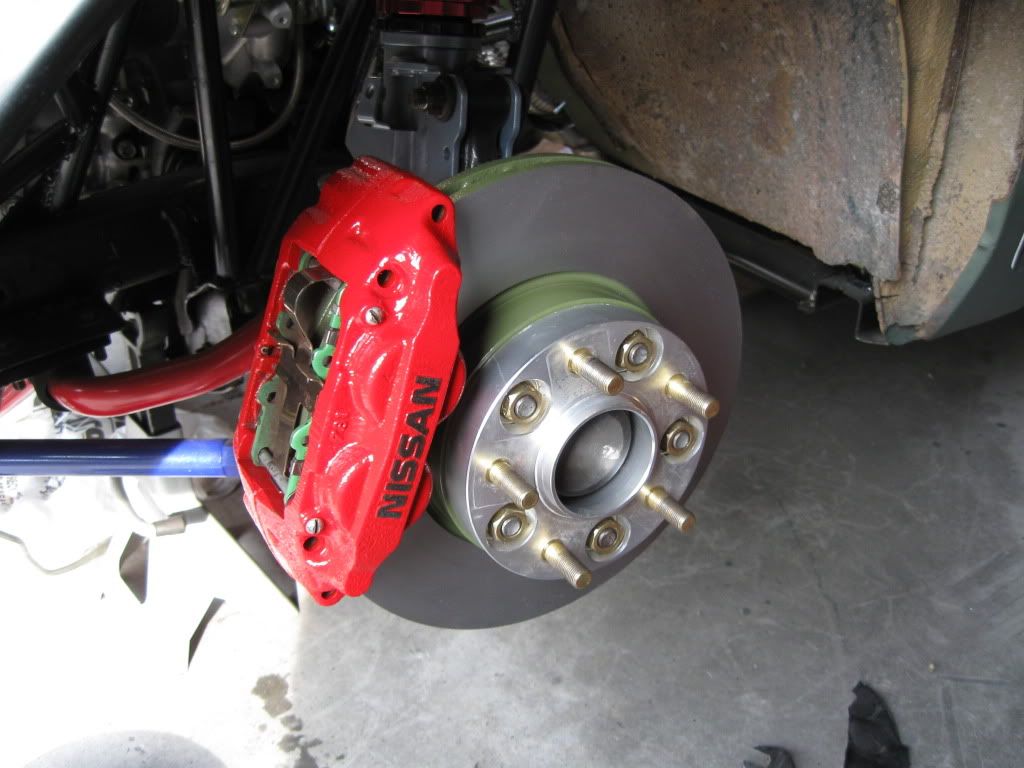 Posted by Chad on October 15, 2009
A few updates. Can't explain a lot of them. Just pics of things as we SLOWLY wrap it up. I swear this thing is going to be the death of me due to stress!!
We had to recut the intercooler for a second time.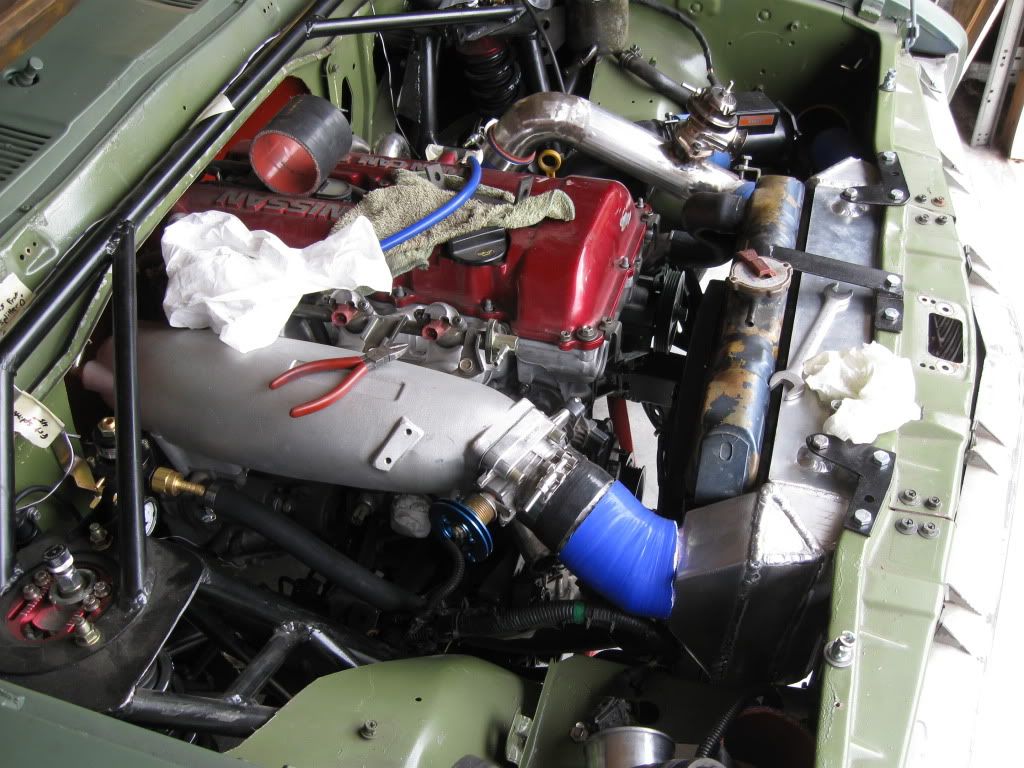 I know the bay looks like shart.

Went with a new shifter that my brother made while he was here one weekend. 25mm cell casing. He also mounted the hand brake.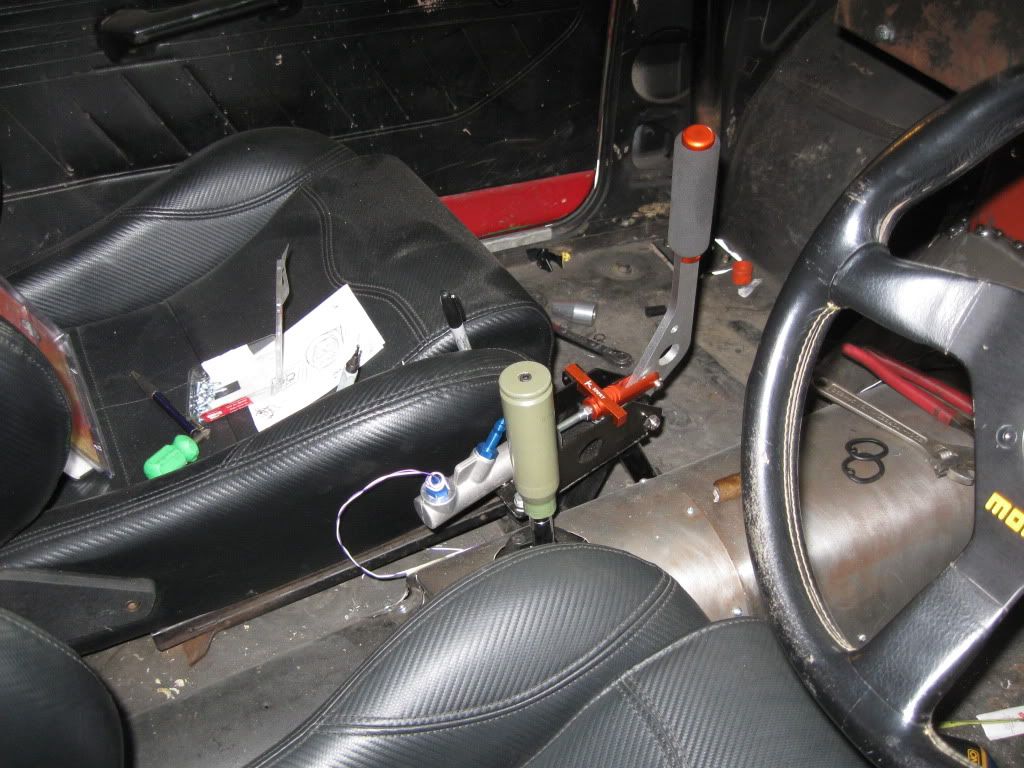 And it looks like I'm gonna be able fit the original center console back in its spot.


The gauges look good. Thanks Erin.
Also, not pictured is Matts old seat that I acquired that will be installed as soon as I get brackets. Thanks Matt.
There is a ton of little things that I'm having to tackle that I won't be posting pictures of like fuel lines, brake and clutch line, PS lines, battery relocating, ground wires, door bars, throttle pedal bracket and throttle plenum bracket.
But I will try to remember to video the start up.
And I don't know when this will be done, as I keep giving general dates that keep getting shot out of the water. Hopefully it will be done for the event.