Posted by Chad on June 6, 2009
Ok, I havent posted anything in a bit so I figured I would put up some more stuff.
Time to make the firewall and tunnel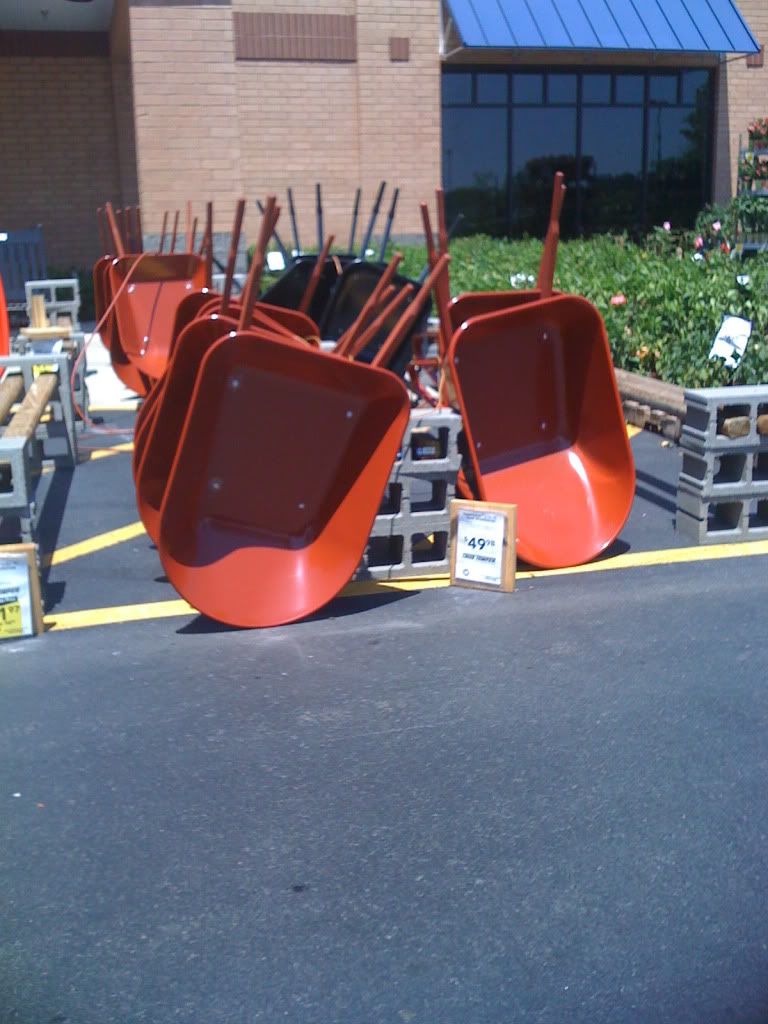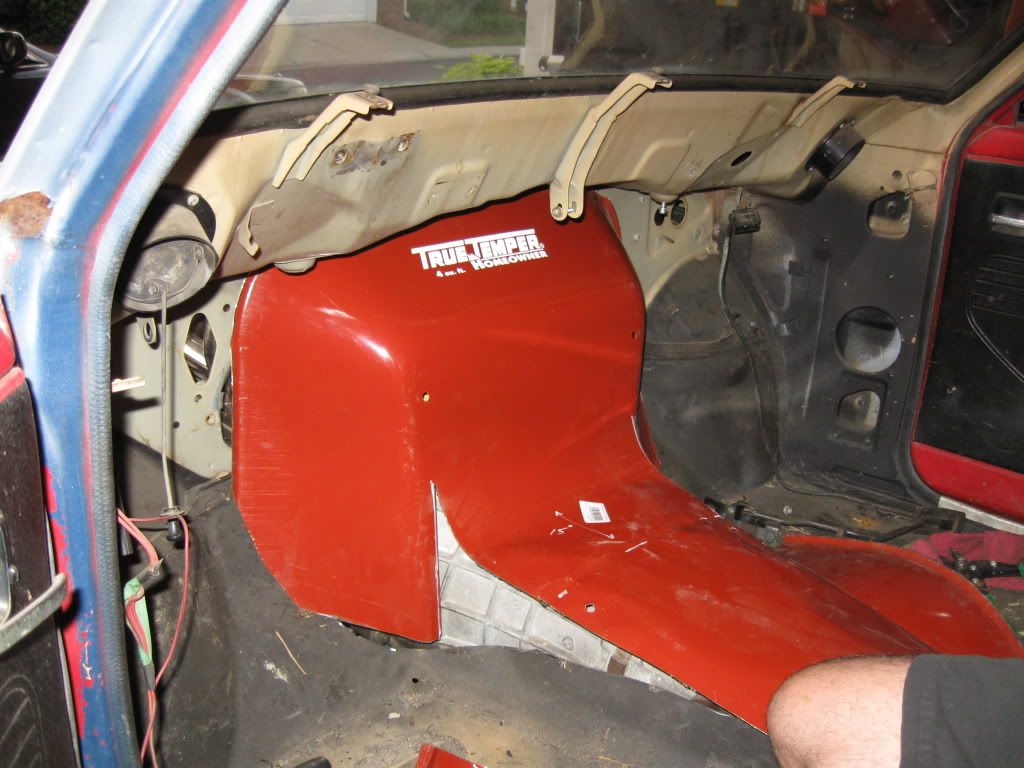 remembered that I needed to make the tranny mount and do the exhaust before finishing the firewall and tunnel.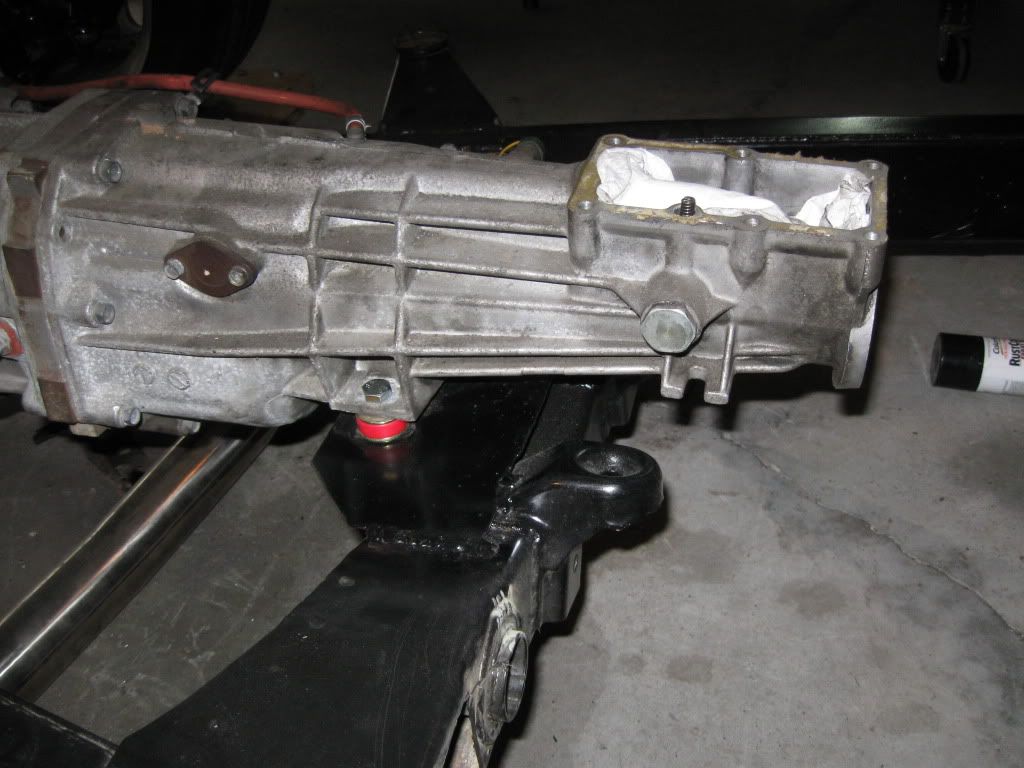 Added one more x-frame for support and was able to run the exhaust over that and within the frame rails to keep it from scraping.

My brother came into town last weekend to help me with the cage since he's built several and I've built none.

We drilled holes in the floor so we could drop the cage down and weld and paint w/o having to mess up any thing.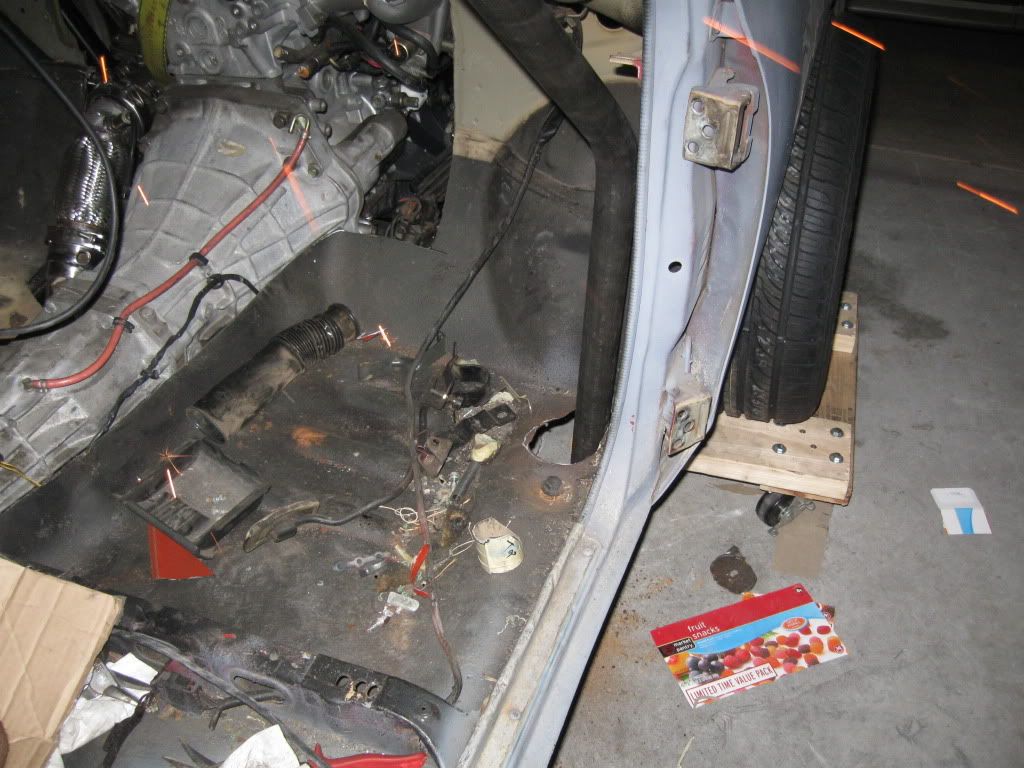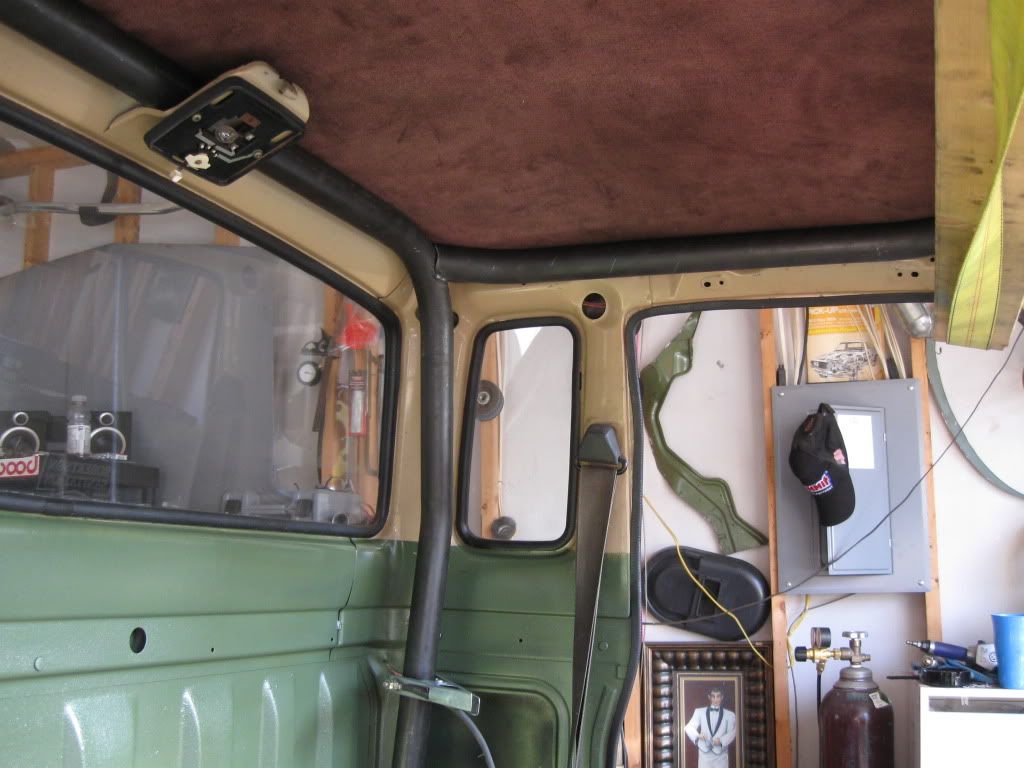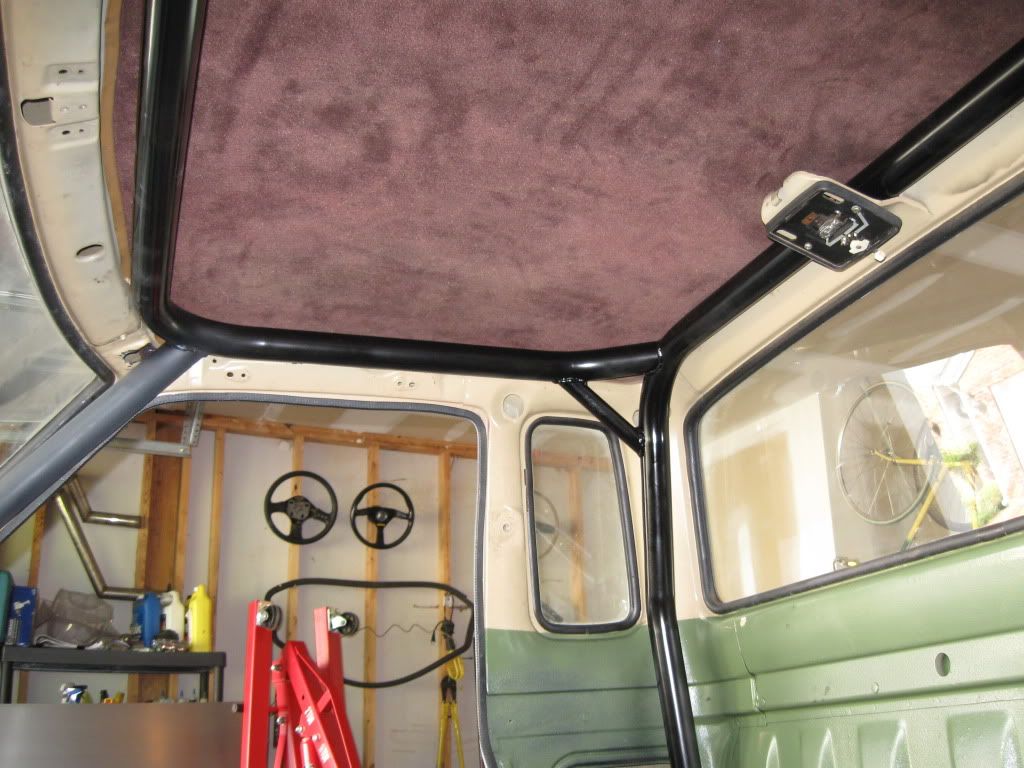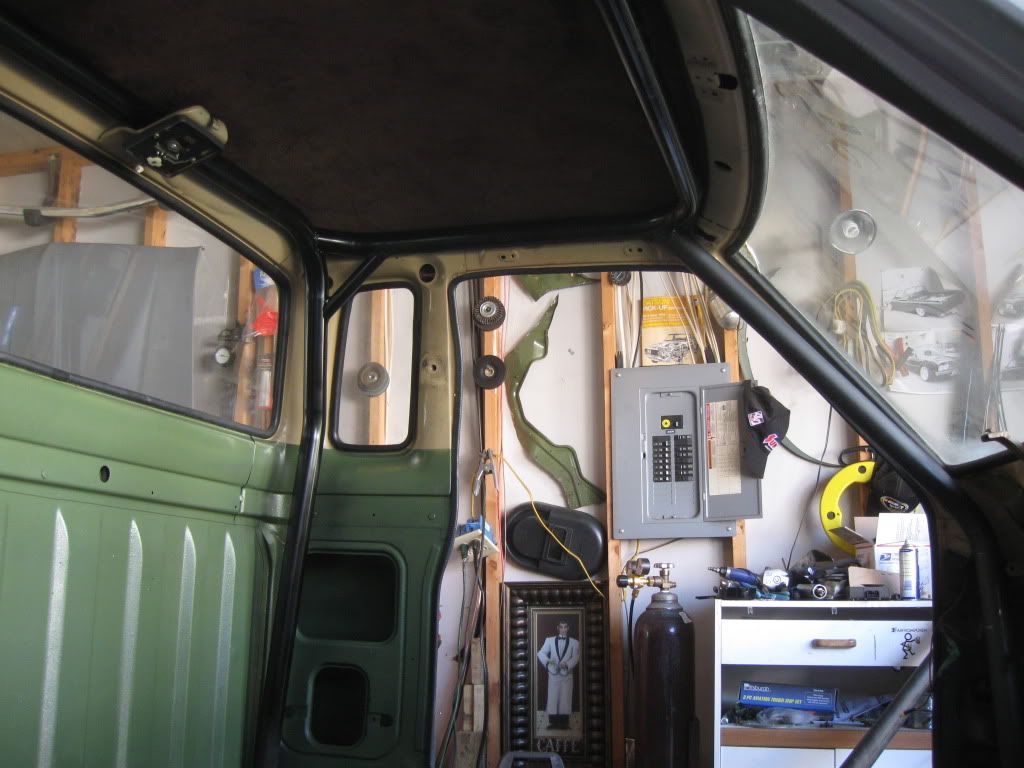 The cage isn't 100% yet. We had to stop because we ran out of time and I need to see where the steering column is going to be and also the pedals before installing the dash bar.