Posted by Chad on April 9, 2009
Added support to the rear towers.

Finally done with the frame and painted.

Replaced the angle iron cross member with 1″ black steel pipe.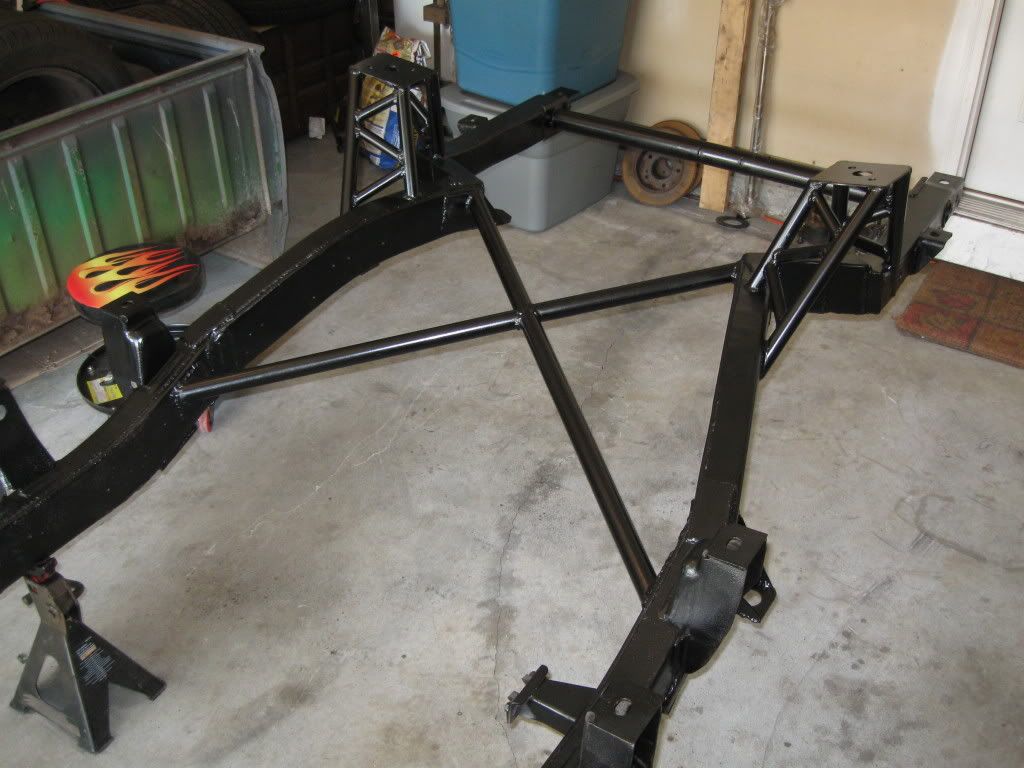 Got a liitle excited with the green paint.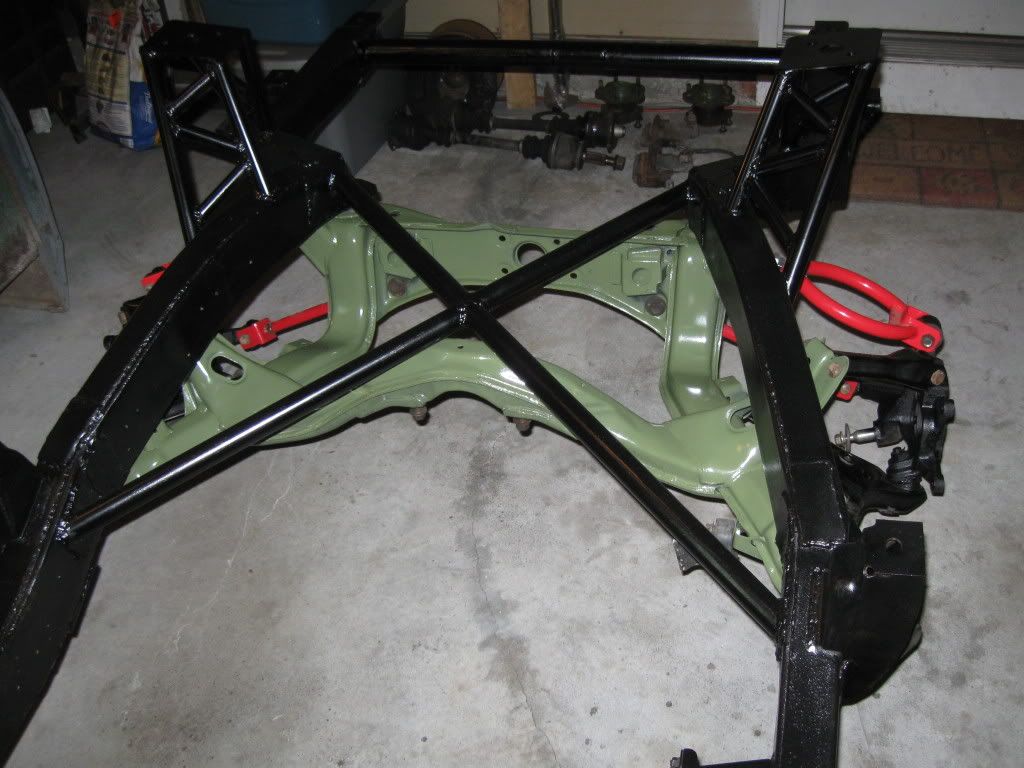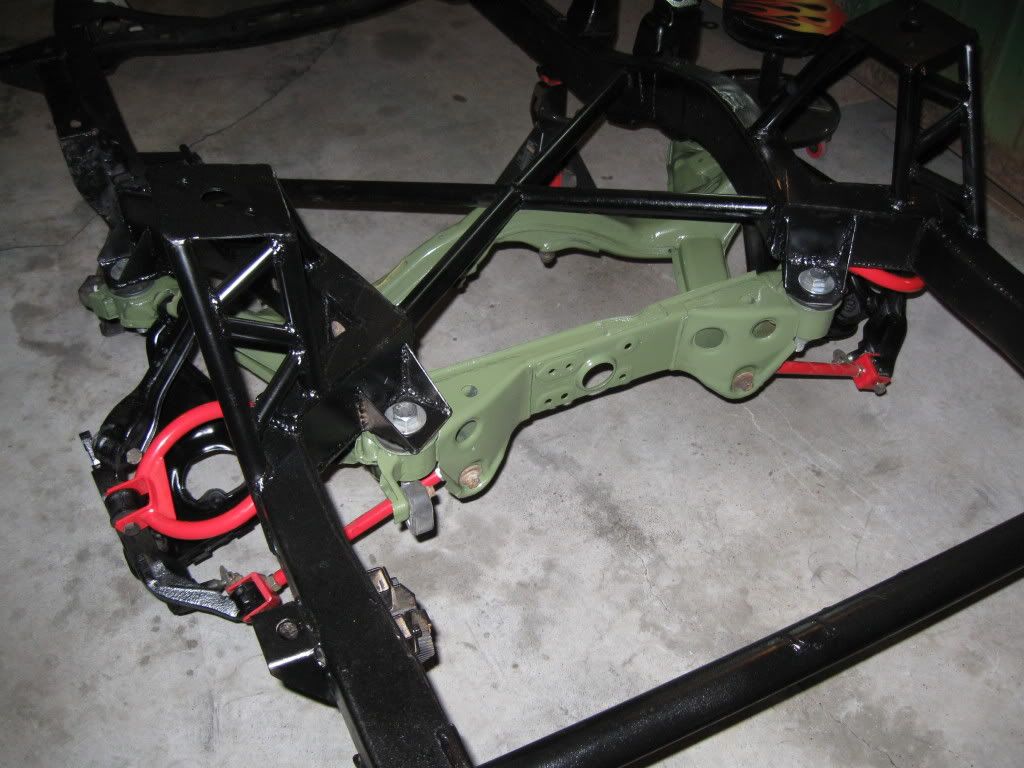 The wheels showed up today. I ordered Megan Streets instead of GodSpeeds. They should be here tomorrow or Friday.