Posted by Chad on April 27, 2009
Scott and I slapped the cab on.
Had to cut the inner fender almost all the way out for the strut towers.

The truck seemed to get smaller as we put it on. Here's Scott standing next to it to give a reference.

The wheels stick out a little bit.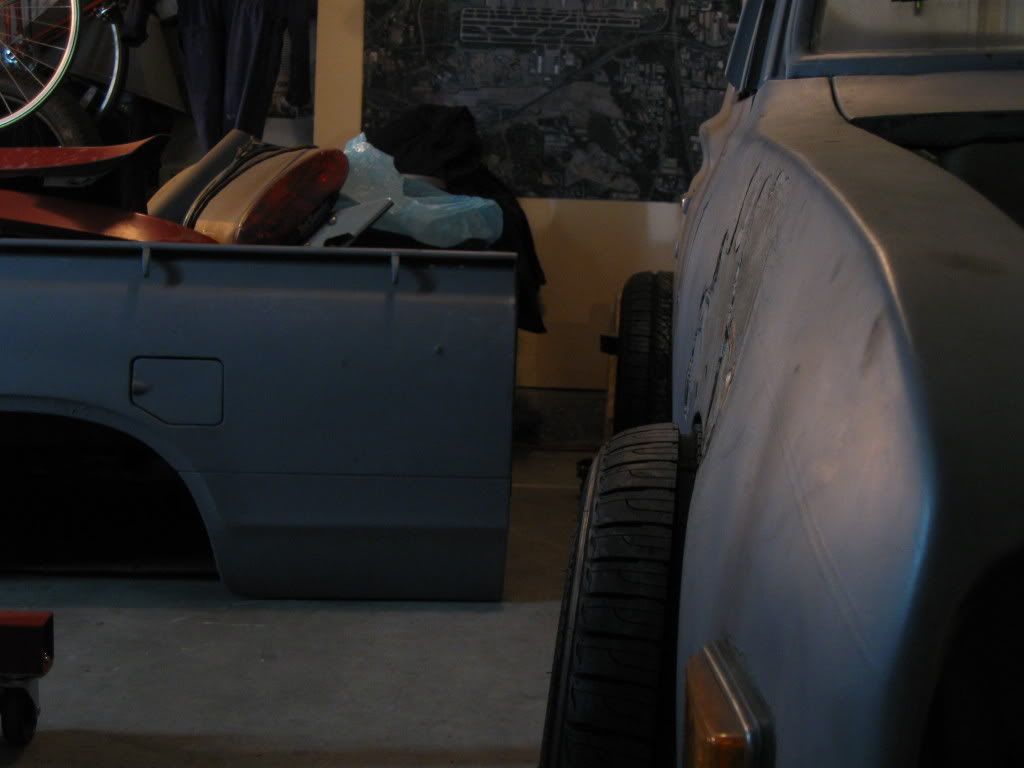 I still have to get these things done before it comes to an event.
Install motor
Modify tunnel
Measure and order driveshaft
Build tranny mount
Install steering column
Install Wilwood Pedals
Install Radiator and Intercooler
Make intercooler plumbing
Make dash
Install gauges
Make Downpipe and Exhaust
Reinstall Firewall
Rebuild inner firewall
Install flares
General bodywork and primer
Alignment
Tuning..