Posted by Chad on March 25, 2009
Got the rear towers done

More parts showed up at my door step. I also got some 264 crower cams but didn't grab a picture before sending them with Scott.

Got the front towers started. They're awful tall so there's gonna have to be some extra support for these. I will get to that next.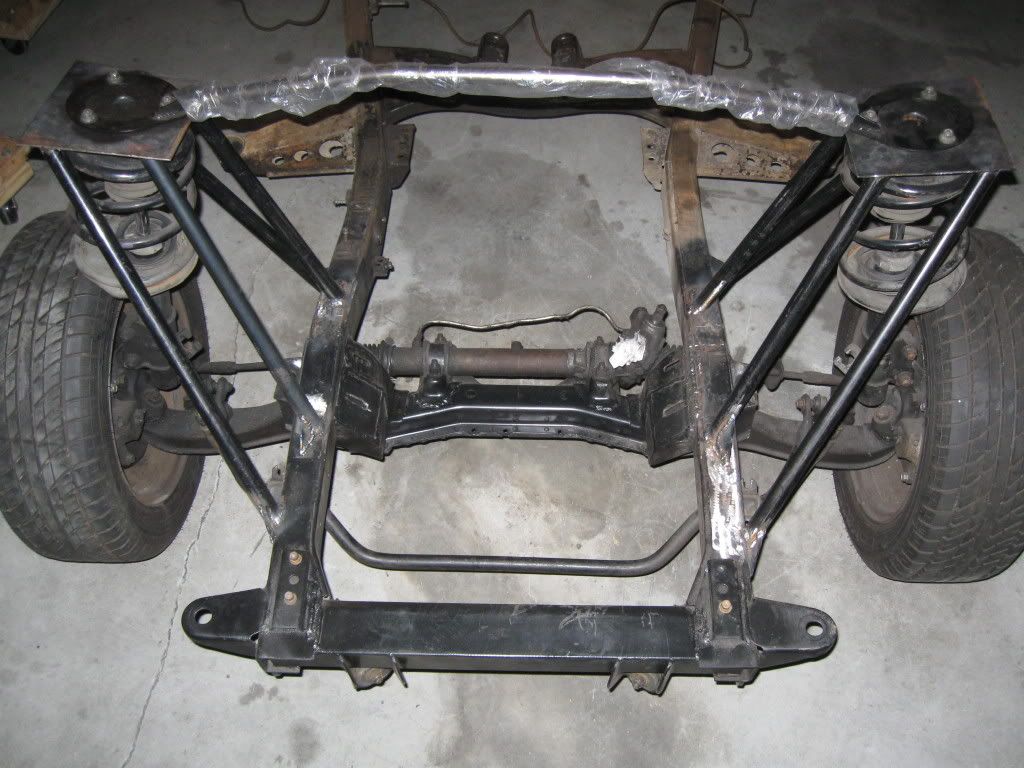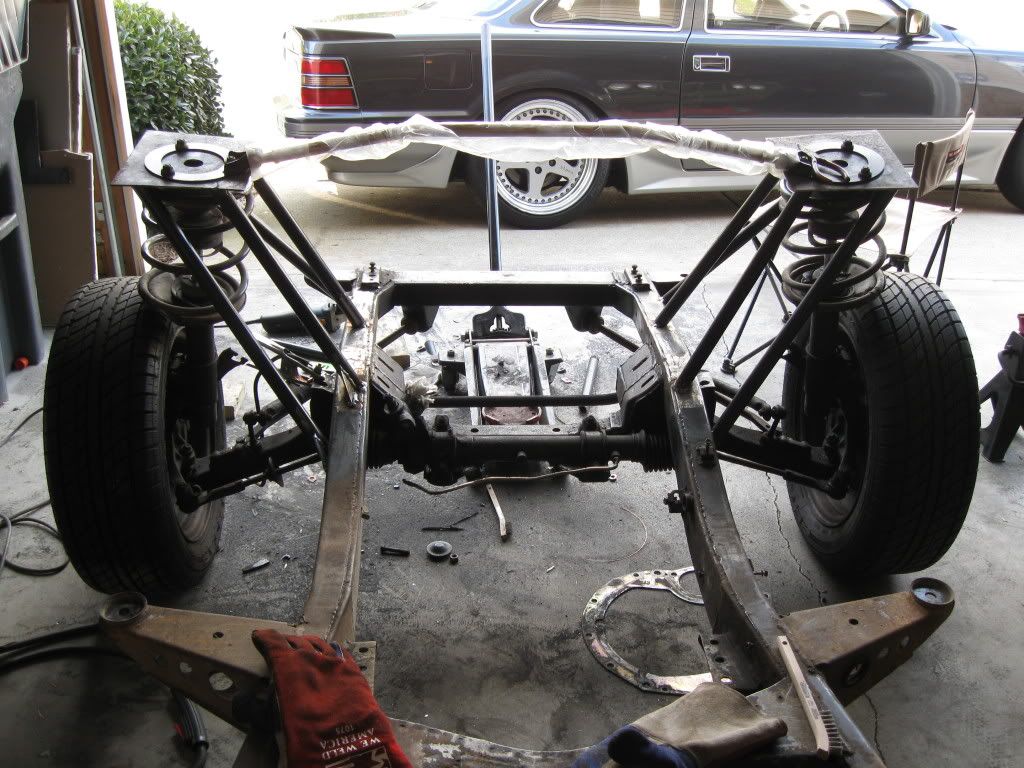 Went to pull-a-part on a hunch from Howard about a Datsun being there. Was able to get a couple of extra fenders that were in pretty good shape, cowl, lower air dam and bumper.

Went back the next weekend and got the whole dash setup.

Had to get a new hoist so I could stop bugging Matt about using his.
Got the structural support tacked in place until I can get the struts out to fully weld.

Made some sway bar/ TC rod mounts. Also tacked in for the moment.

Had to remove the factory TC rods to get the Megan Racing stuff to work, even after I went to the junk yard to find more 620 TC rods, spent several hours measuring, cutting and fitting the factory ones.

More parts: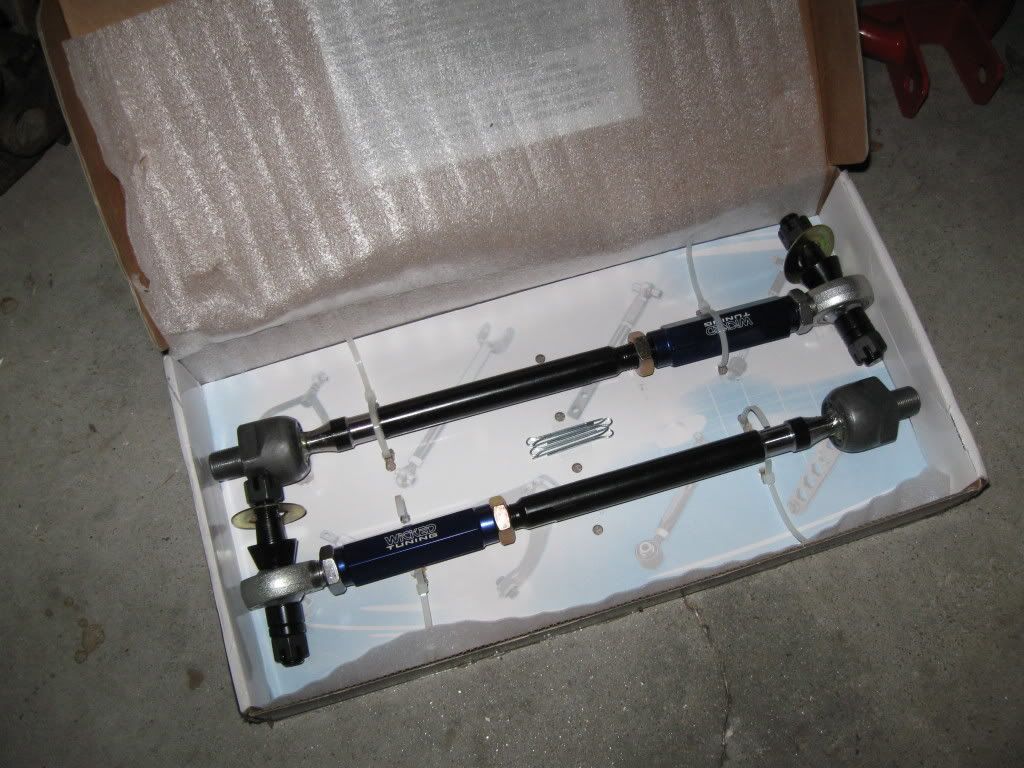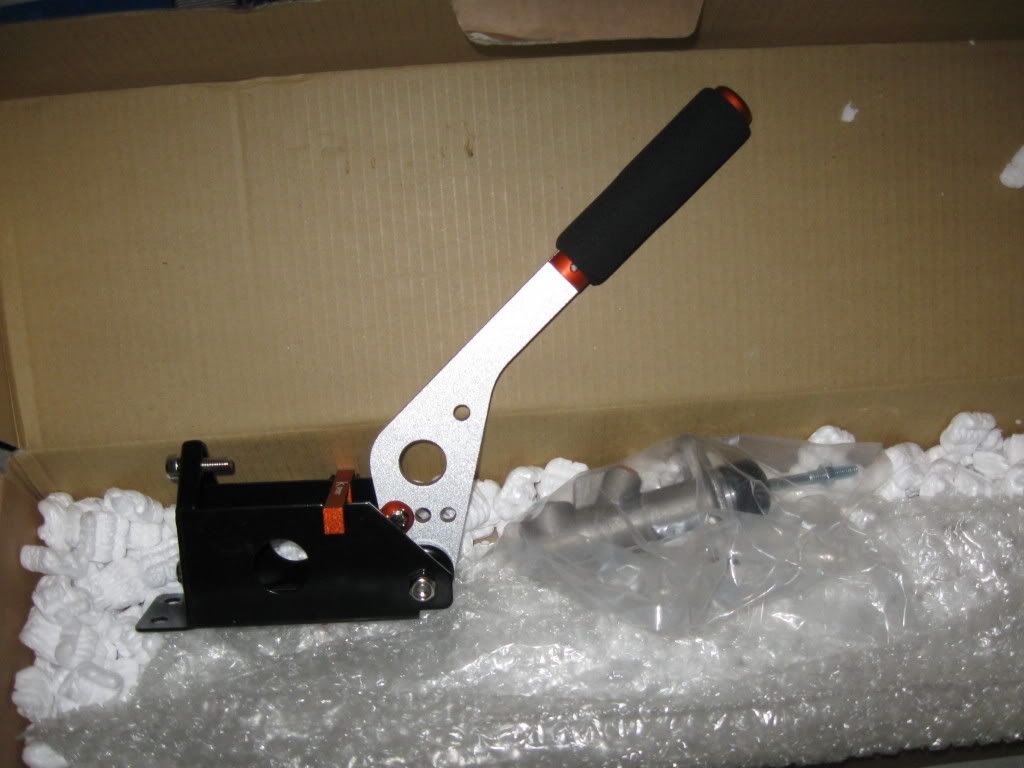 I always wanted an old school four panel mirror.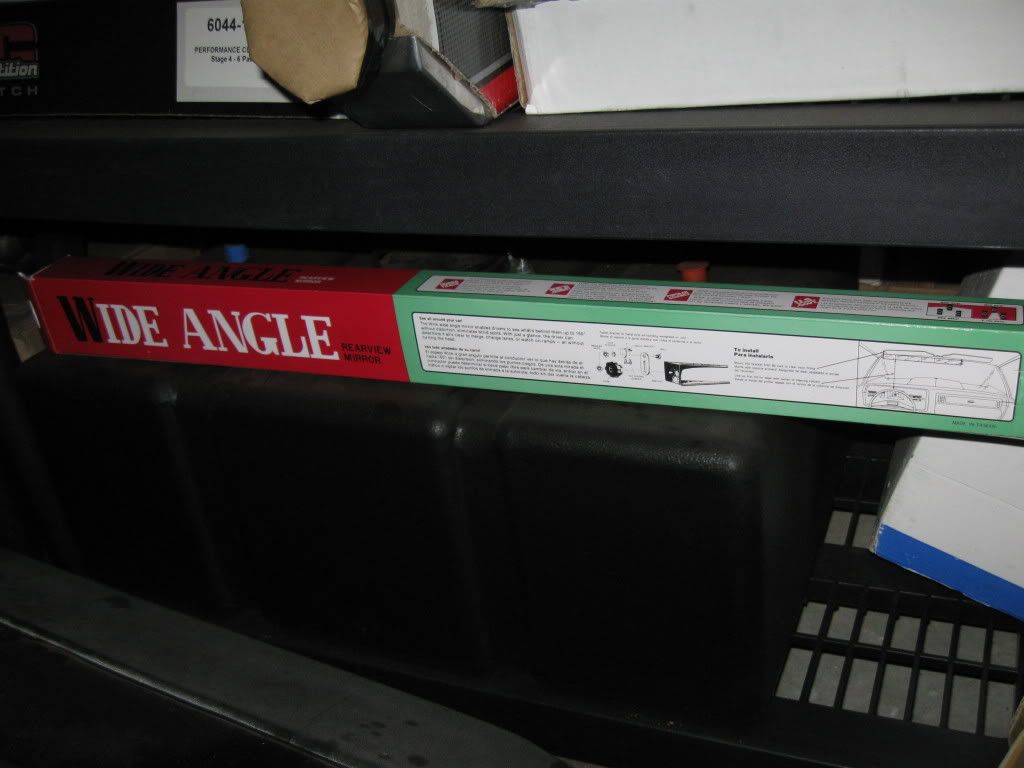 I've always hated driving around with just those two little brake lights under the tail gate so I bought a third tail light.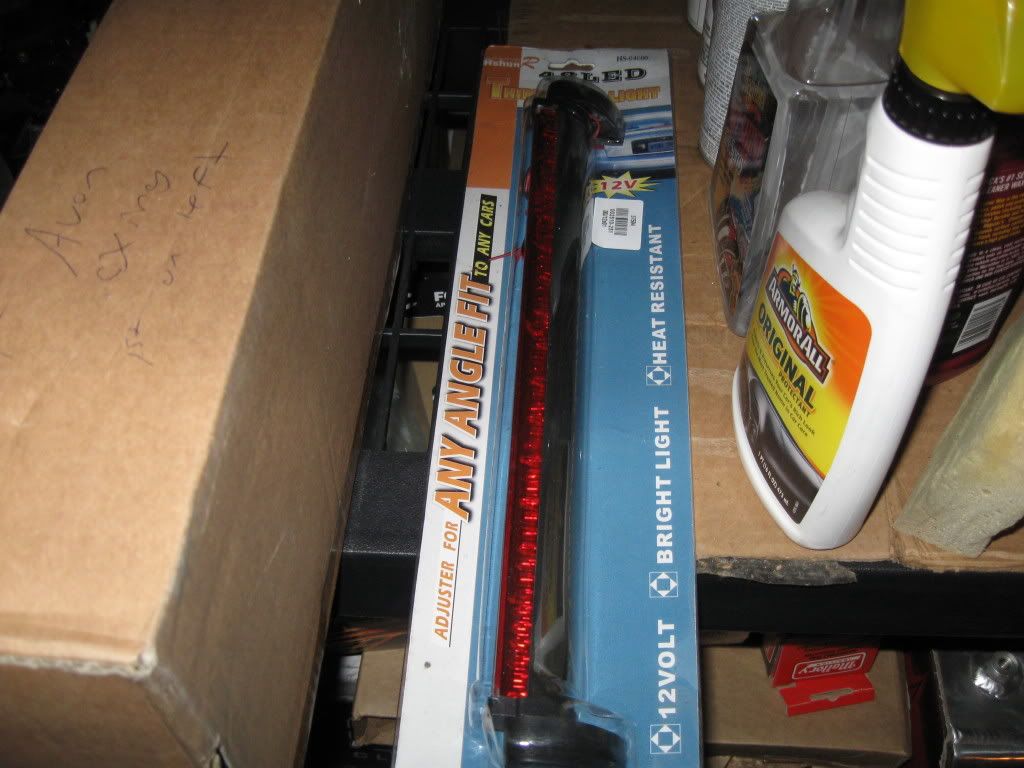 Back to fabbing up the TC rods. I didn't see this part coming until I had already cut off the factory TC mounts.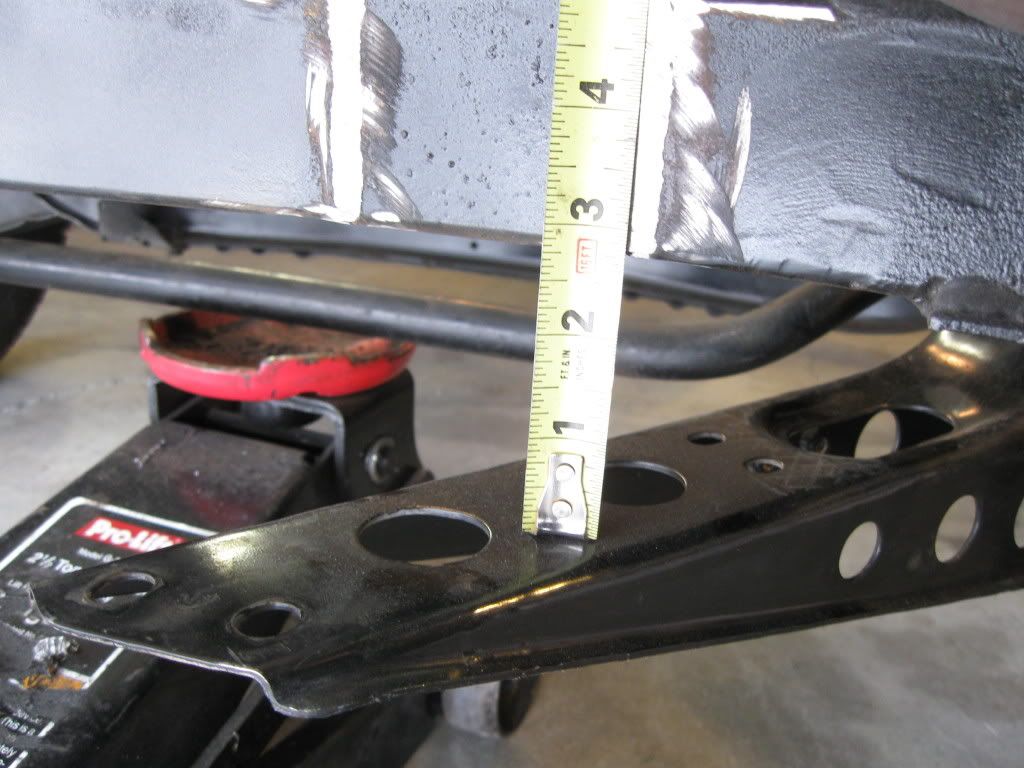 After some chopping, cussing, masterbating, and welding.

Figured that since I was already messin with it I'd go ahead and stiff'n it up too.

After some grinding and paint.

Finally got the strut removed and was able to drill out the hole for camber adjust and finish all the welding and throw on some paint.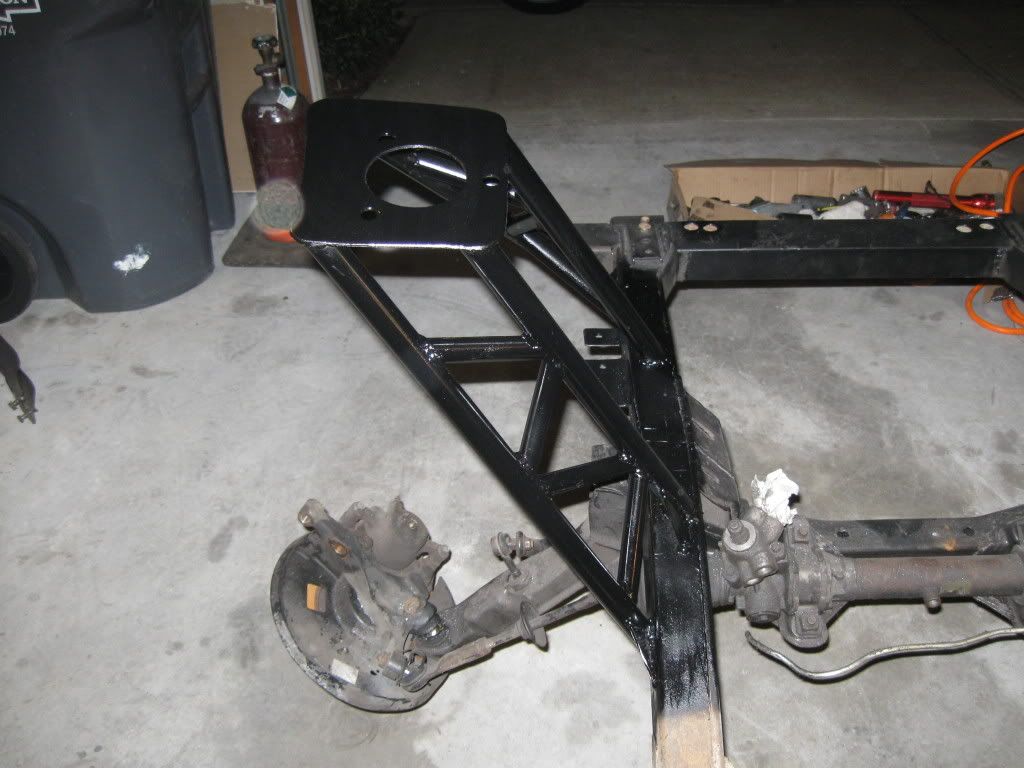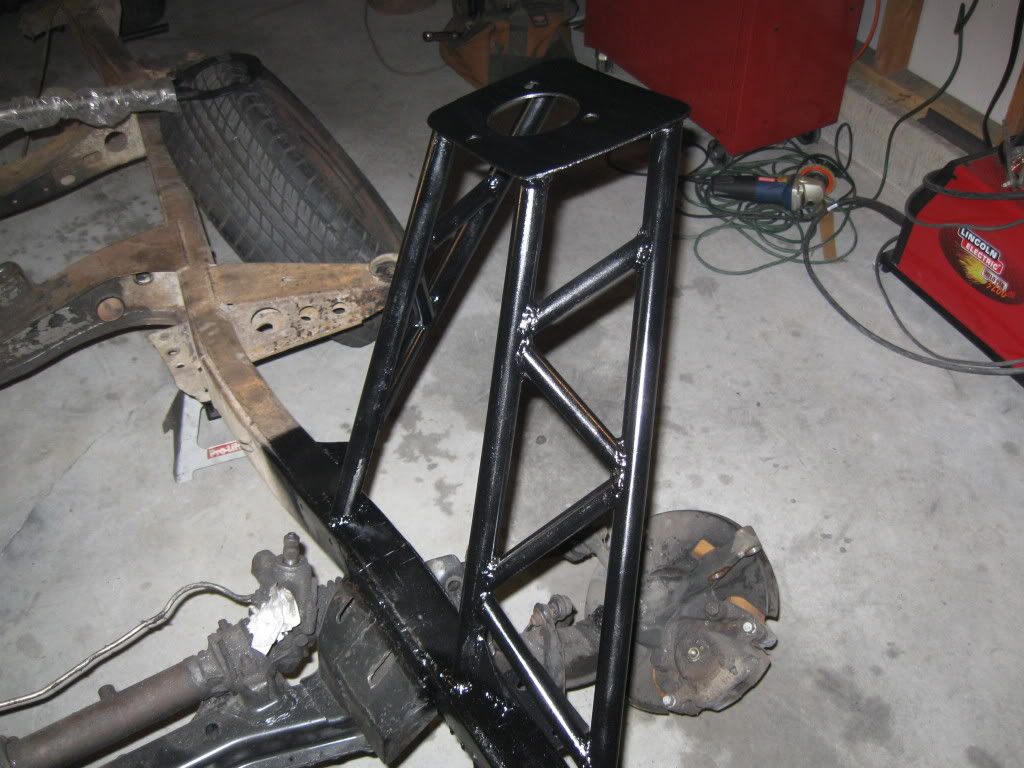 I was suppose to do the passengers side tonight but started talking with Kathy and Scott and the next thing we knew it was 8:30. Oh well, tomorrow it is.

I'm gonna do some more support for the front. But I still have to test fit the cab to see where everything is going to be so I can route my tubing.