Posted by Chad on January 8, 2009
Ok, Newest updates from this past weekend and anything else I can think of.
Rear Subframe fitment continued:
Finally got the frame moved and sitting like it needs to be. Still need to build the tabs for the front part of the subframe.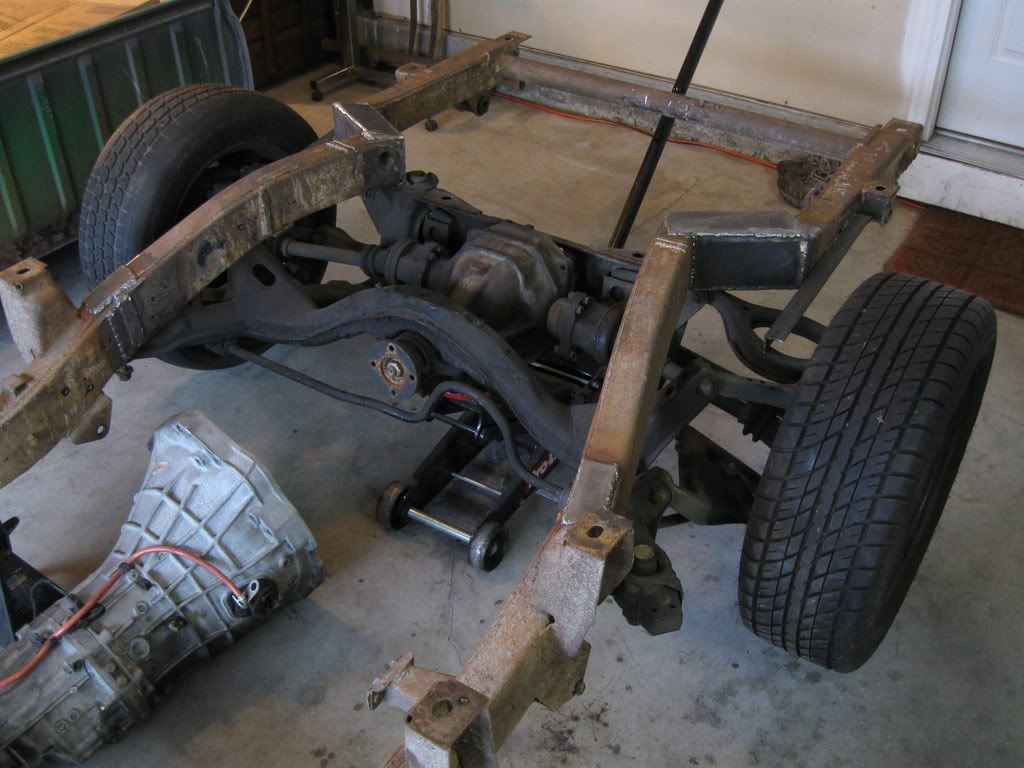 I ran across an issue where the ROCA is gonna hit the frame if I go to low with the truck. We can't be having any of that so its time to chop and weld some more.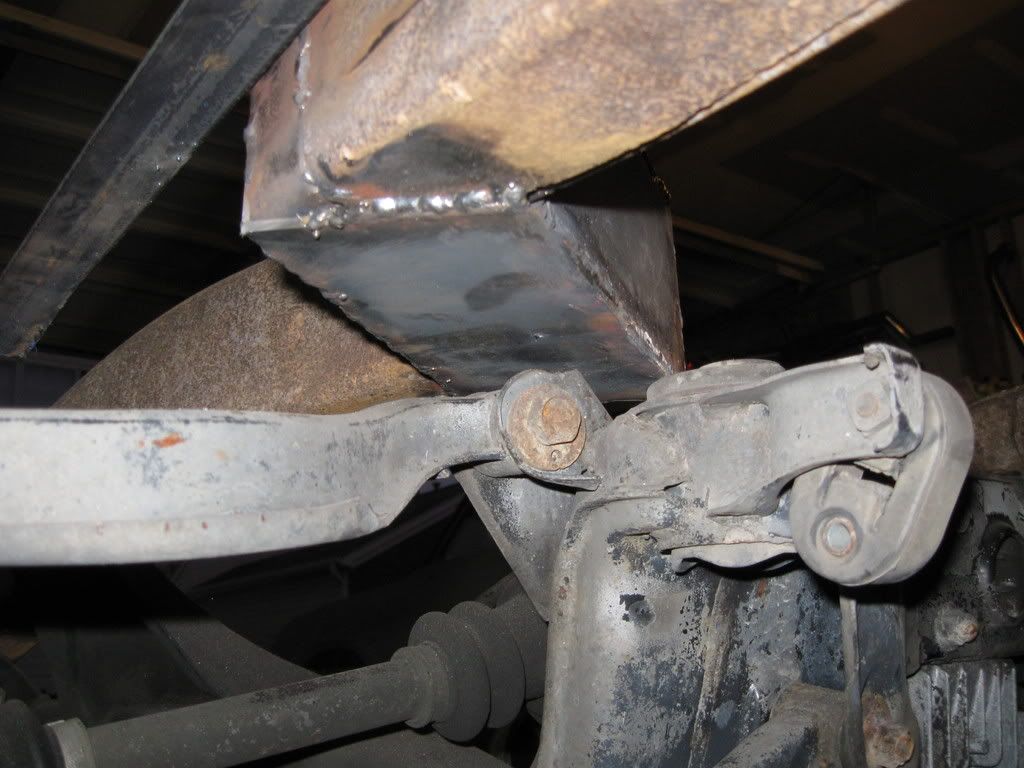 Kathy came out and got some shots of me making metal tadpoles.
The tools that I use the most at the moment.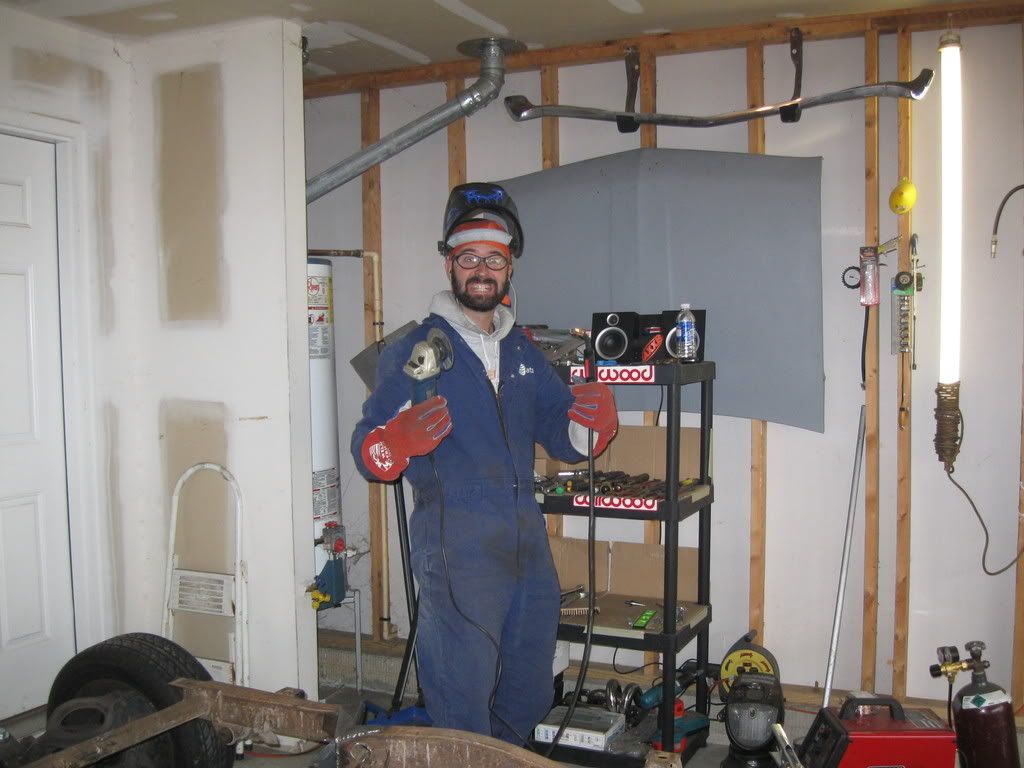 Safety first. Nothing in the eyes and you don't want to burn your hair. I can deal with the smell. I just don't like little molten hot steel beads burning into my scalp.