Posted by Chad on December 31, 2008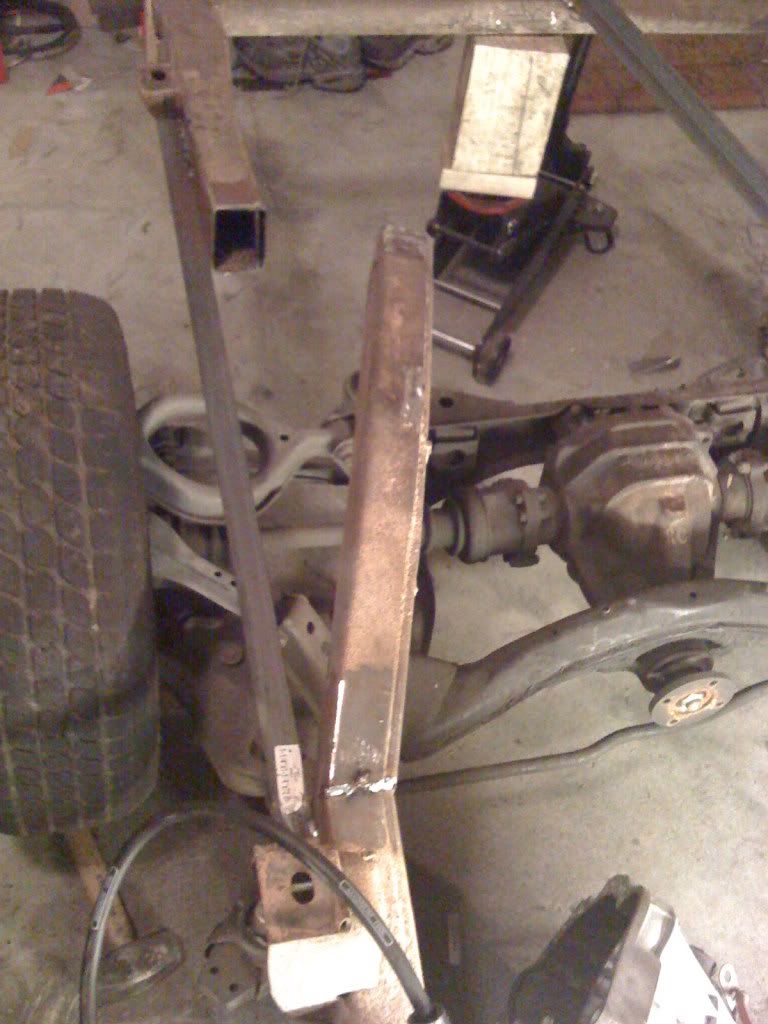 I had to put some angle iron in place to hold the frame in place when I chopped it for fabbing. I also used a jack in the back for support just in case the angle iron wanted to sag.
The 2nd picture shows where I started moving the frame over to setup for mounting the rear most mounting point of the rear subframe. The farest point of the inner frame rail back across to the outer edge of the standard frame rail is 9 and 1/8th inches. It's 24 and 3/4th inches from the end of the frame to the cutting point of the frame. And it's aproximately 2 and 3/4th inches from the tower mounting point for the bed of the truck to the bend of the frame.
It should line up fine like this. I will have to get the height right though on the subframe when mounting it.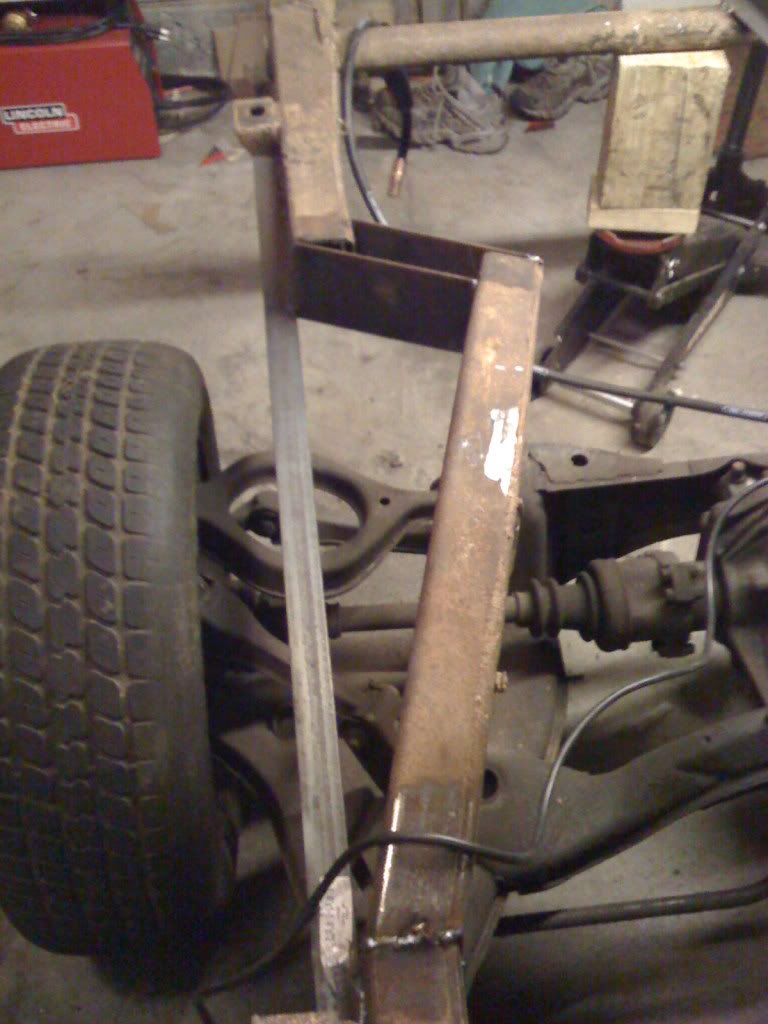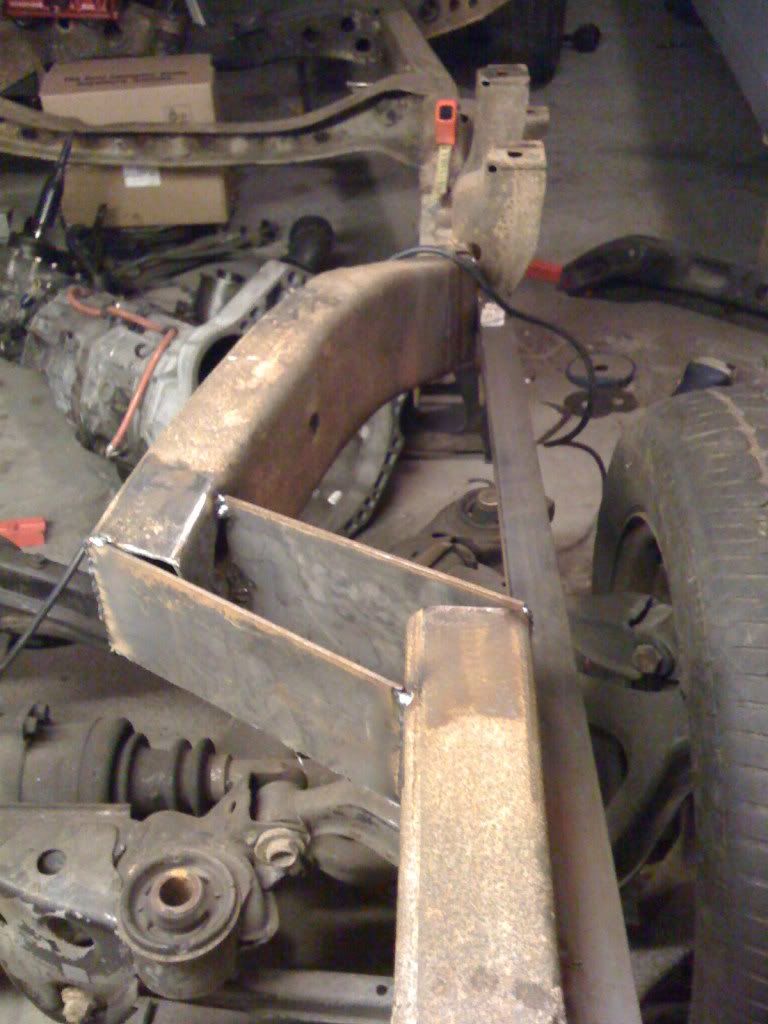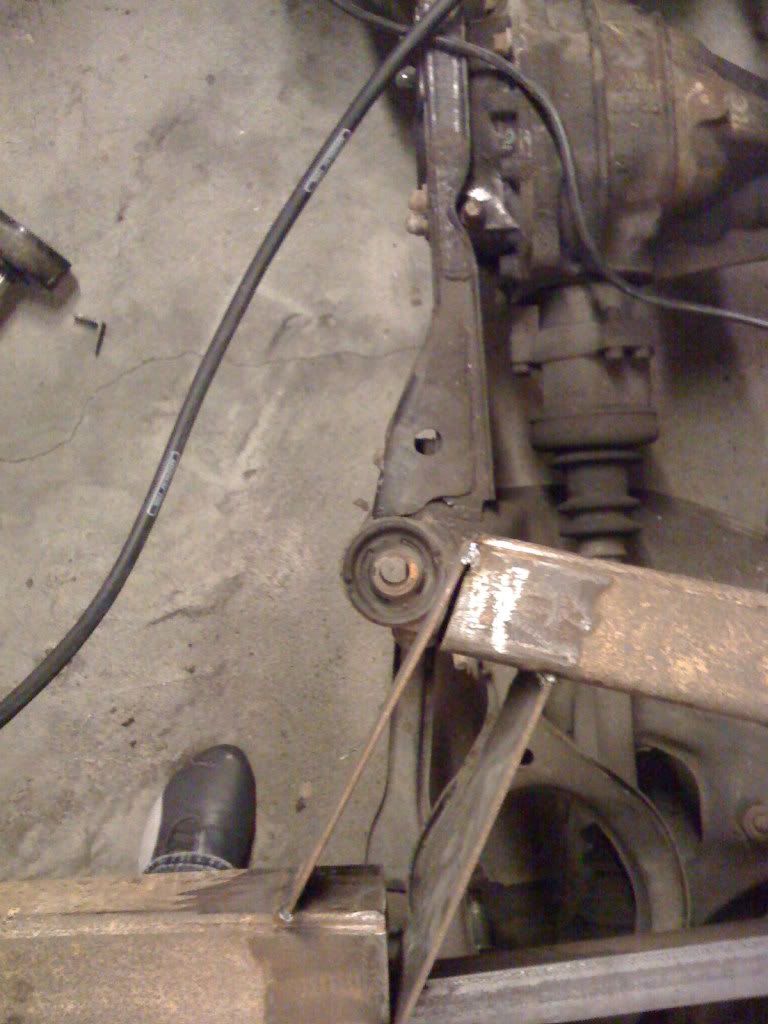 This is as far as I got until last night but that was after some serious garage clean up!! I will go out and take pictures later after I finish the other side too.