Posted by Chad on December 31, 2008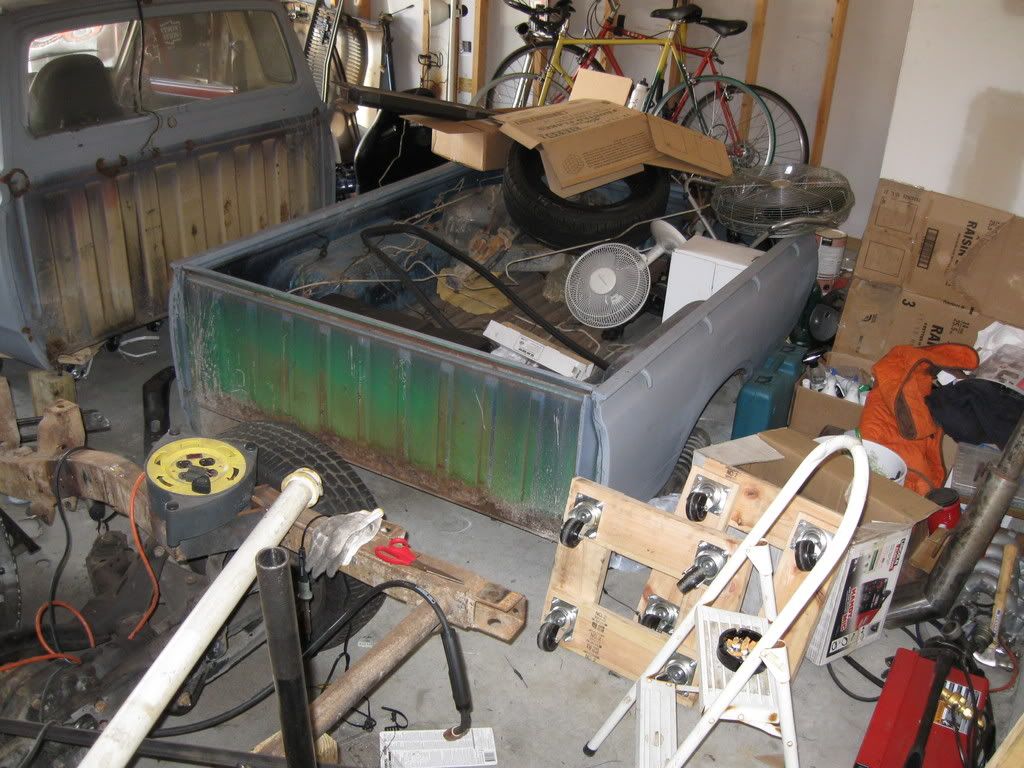 Ok the garage was a wreck!! So Scott started the clean up and Kathy and I went to Home Depot and bought some new shelves and bins and below is the results of our two day project.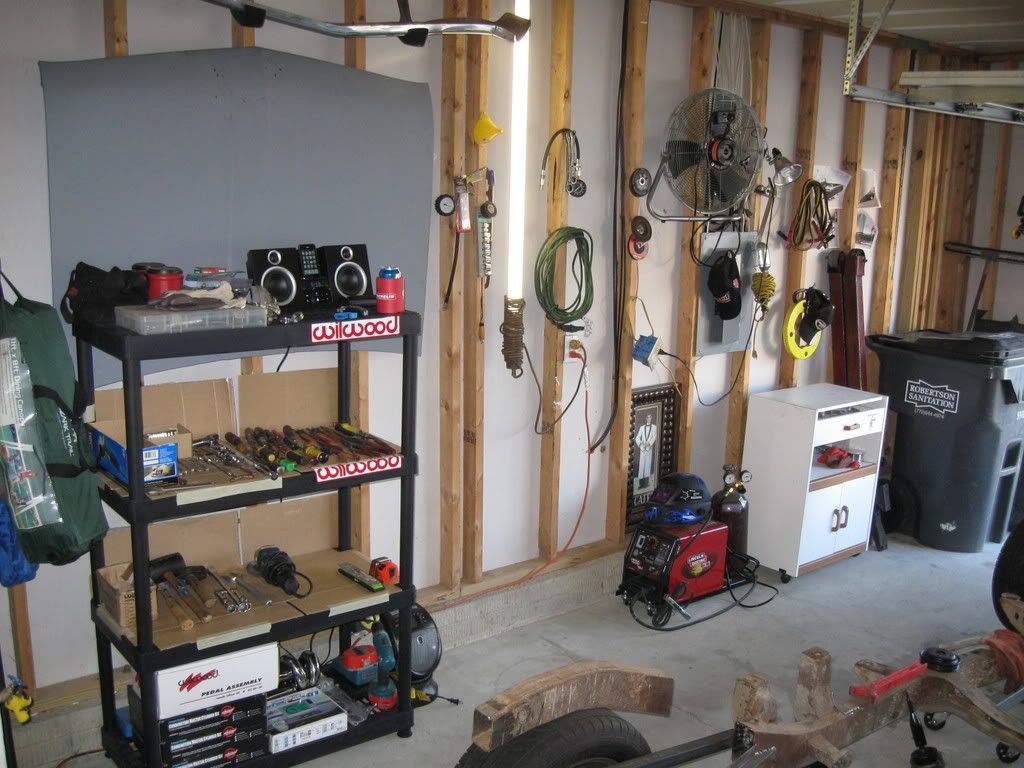 MUCH MORE CONDUSIVE TO A WORK GARAGE!! I was able to get rid of the axle and two wheels sitting in front of the 620 frame since the picture was taken.
This is the end of the updates for a short while until I get more done. I will update as soon as I can.