Posted by Chad on July 8, 2008
I bought the truck on April 26, 2008.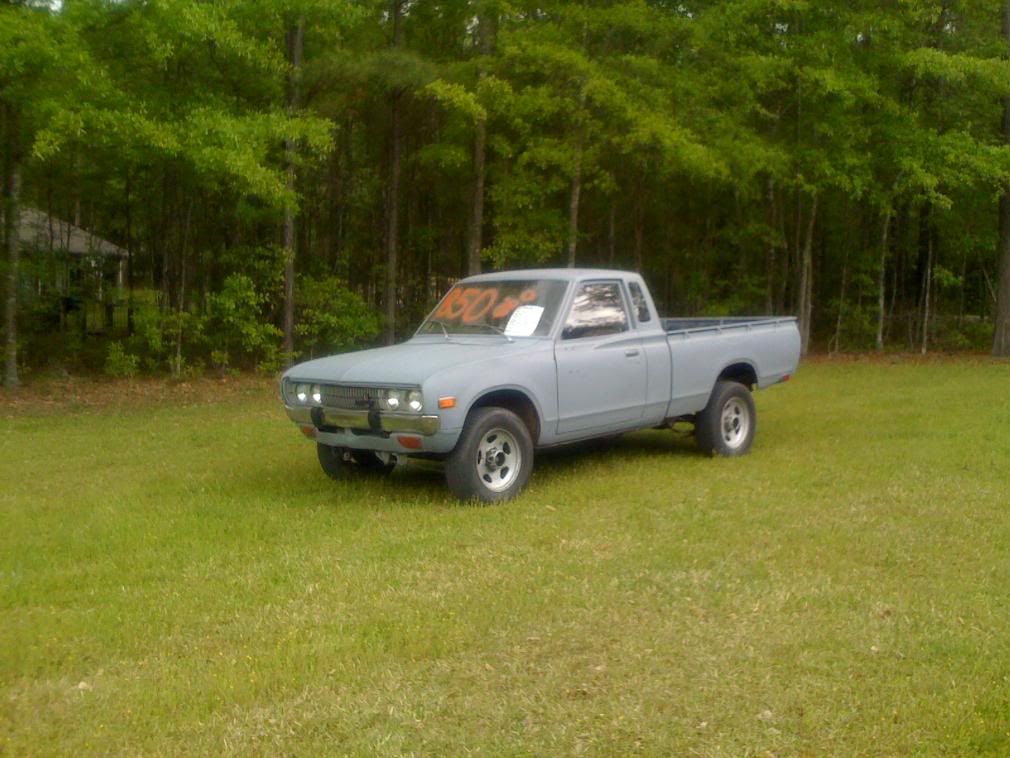 The Interior was great too!!
A couple of shots of the stock motor. L16
I will post up more when I get a chance.. Pizza is burning right now.. Gotta go!!
Time to size things up:
After getting the truck home it was time to size up the project to see what I was up against. Here's a few pictures of what I was looking at:
I'm looking at the motor mount points here to see what they look like and measuring distances from side to side front to back and top to bottom. Gotta see if a SR20det will fit in here.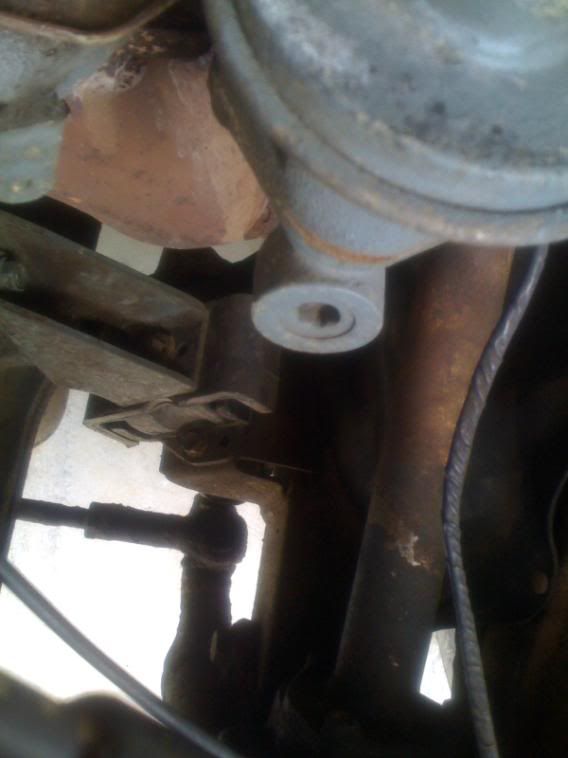 This is old school technology. Torsion bars instead of springs!
Solid rear axle and plenty of room. No wonder this truck is so light!
General Prep and Repair:
Since I traded the M30 without the seats, GeForce Harness and Steering wheel I had some things to go ahead and get installed. The wheel wouldn't bolt up to the Datsun, plus we weren't gonna be able to use the stock steering column anyway.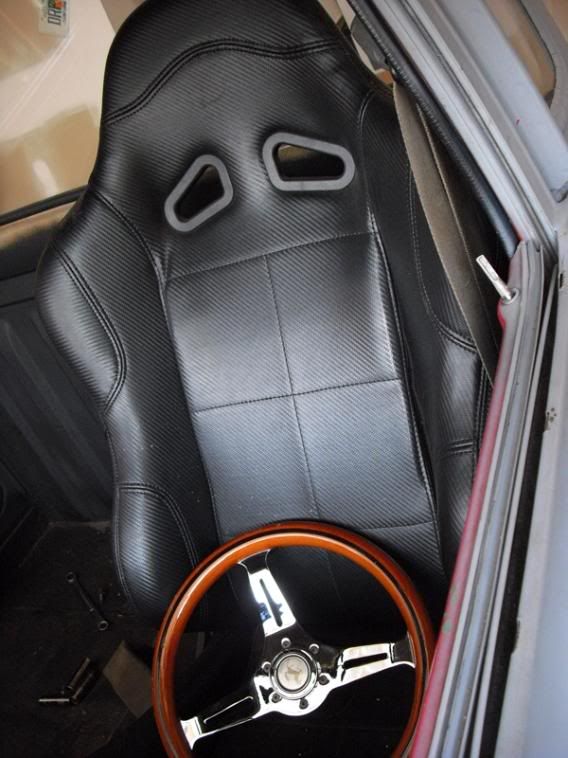 I went to the junk yard and found a 1977 620 truck and was able to scavenge some parts. And seeing that my truck is an automatic I needed the clutch supplies from the parts truck to convert mine. My truck was also missing 3 point seat belts. It only had 2 point. So I was able to use the ones from the parts truck as well. I got home and installed these new parts as soon as I cleaned them up.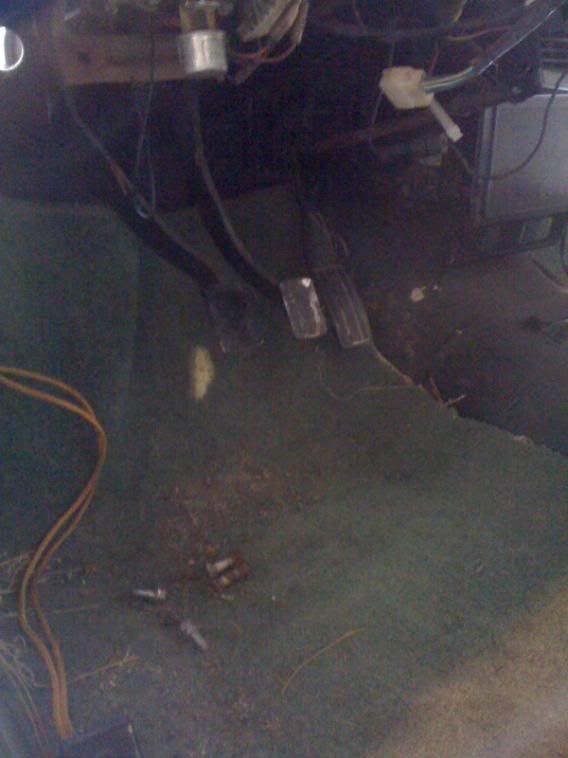 Ok thats it for now. Next is the disassemble.