Posted by Chad on July 10, 2008
Kathy asked me if I wanted to run the road race with her pretty much right after we had started dating. I said sure. I hadn't run in a road race since I was like 12 or 13. I think I was in better shape then. I was having some issues about half way through because I hadn't trained enough to be making such a long run. My knees started to kill me around mile marker 3.
This was Run Group 1 that was running by on the other side of the fence.
Kathy and I were in Run Group 9, so we had some time to kill. So we went to our setup area and just hung out and took a couple of pictures.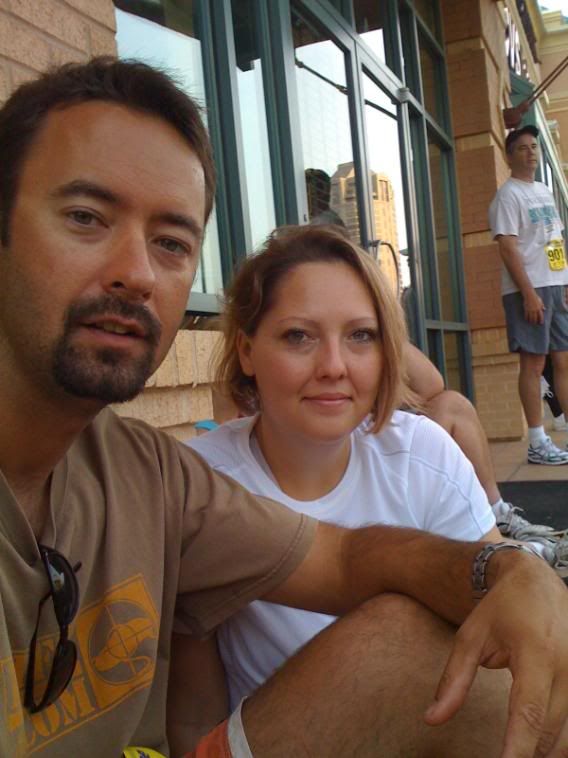 It was time and we were excited. Kathy was VERY nervous. It may have also been because I told her that I wouldn't be talking to her when we were running so I could conserve energy. I know that was tough because she doesn't have a quiet bone in her body.
She out-talks me if you can believe that!
Here we are about two miles into it. Look at the pack of people going up the hill! People as far as the eye can see! Or at least as far as my iPhone can see.
Yeah! The finish line!
We're gonna run it again next year. But this time we will be training more frequently than this time. I want to finish the race with no issues other than fatigue.