Posted by Chad on July 9, 2008
I needed to start breaking the truck down into sections and working it down to the frame. I decided that starting with the bed would be a good start seeing that it's relatively easy and has the appearance of a lot of work being done without completely killing myself in the beginning.
Once I removed the bed I saw that there was a lot more room to work with than I was expecting and that the frame was tubular from the factory. So that saves a lot of work from the get-go.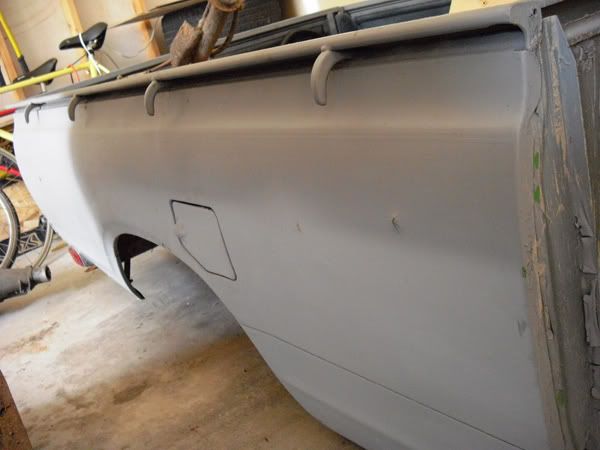 Now it was time to start with getting to truck prepped for removing the cab. This was going to be more time consuming. This required removing all lines, hoses and wiring that went from the frame and engine to the cab. I also had to remove the steering (which was a complete pain in the ass!) and auto shifter in the floorboard.
I don't have any pictures of this except for the shifter being gone. I was in the zone with removing and getting prepped that I completely forgot.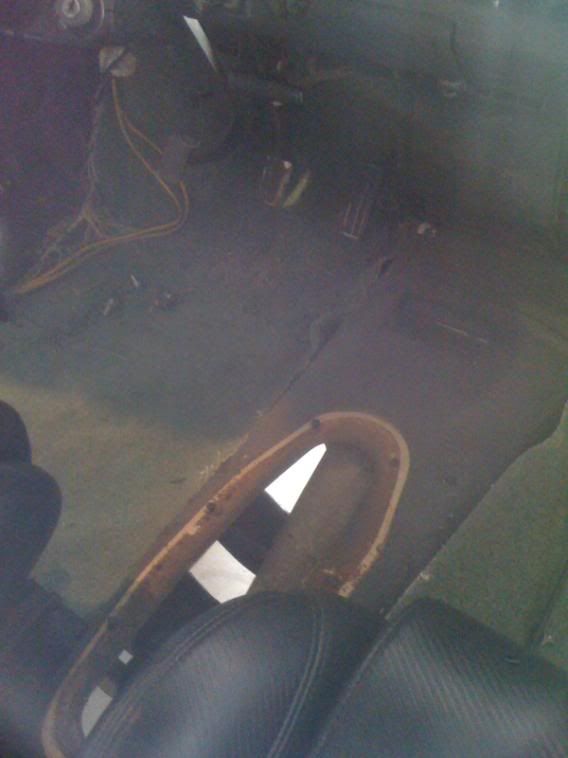 We ended up having to cut the steering column. We couldn't get the pitman arm to free up and let go of the gear arm.
Pulling the cabin was kind of scary to me because if we damaged anything I'd be up the creek without a paddle. Because having to replace the windshield or doors would be an almost impossible task seeing that no one could even give me a quote on the windshield because most people won't deal with anything earlier than 1980. :/ And the problem that I was worried about was if the roof was to give way to some of the stress being put on it by crimping in the middle causing the windshield to break.

So what we did was got a 2×4 cut at 50″ and placed that across the cabin so that it took all the stress of picking up the cabin.
And then I was going to need something to pick up the front. So we did this and attached them above the roof to the engine hoist and lifted.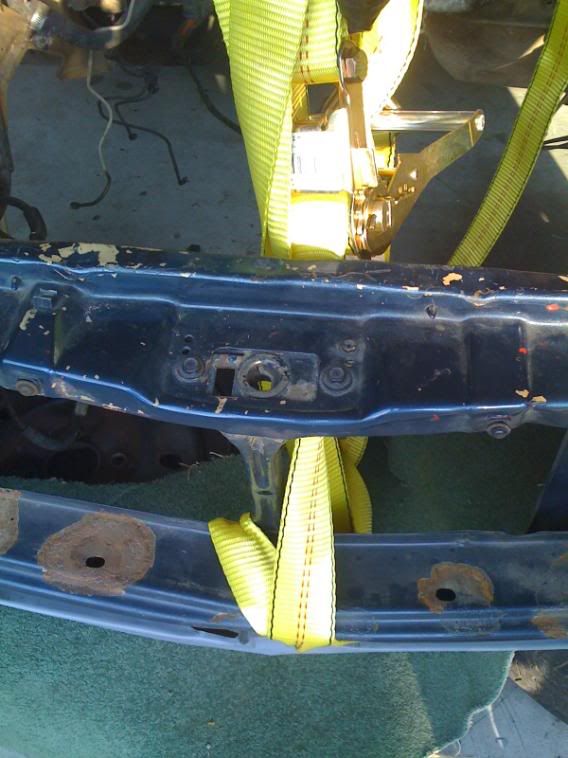 This a little better picture of how the lift was done.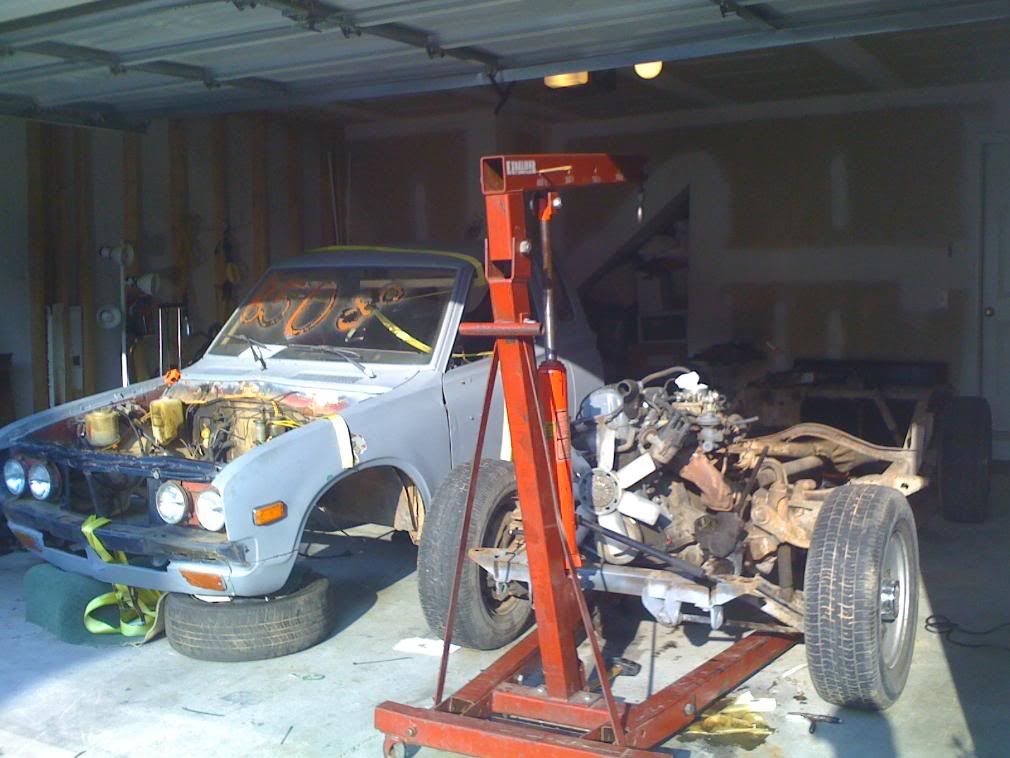 You can see where we had to cut the steering rod.
Next was the gas tank.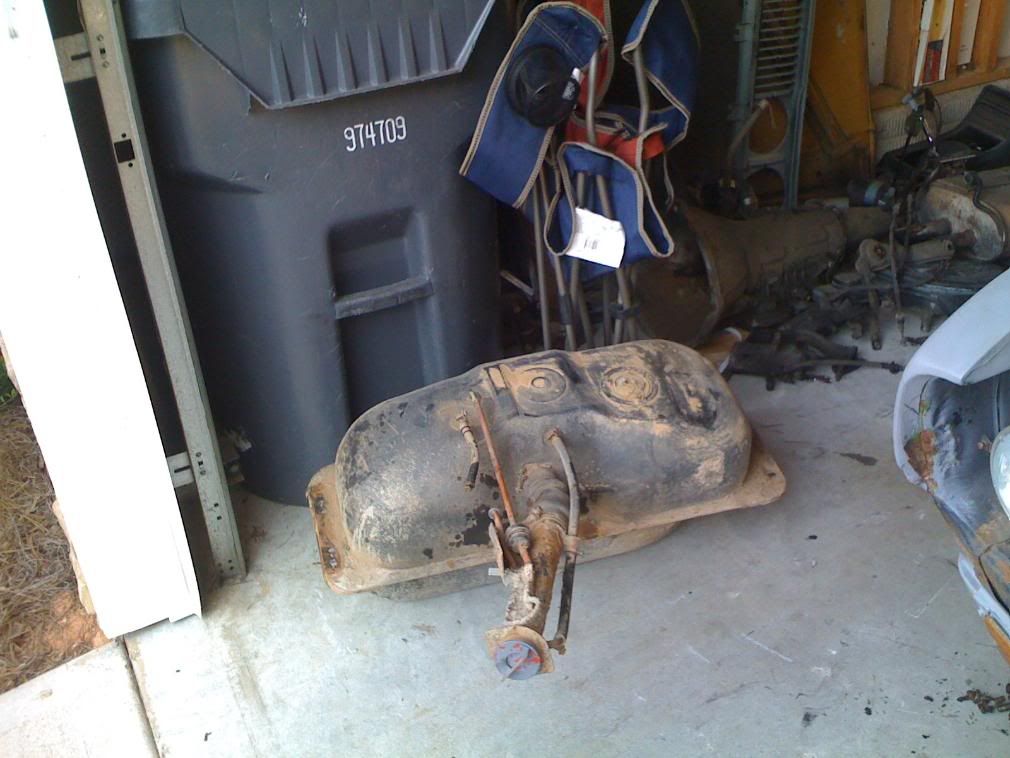 You can see a little bit of rust damage where the gas tank was mounted. This will soon be removed.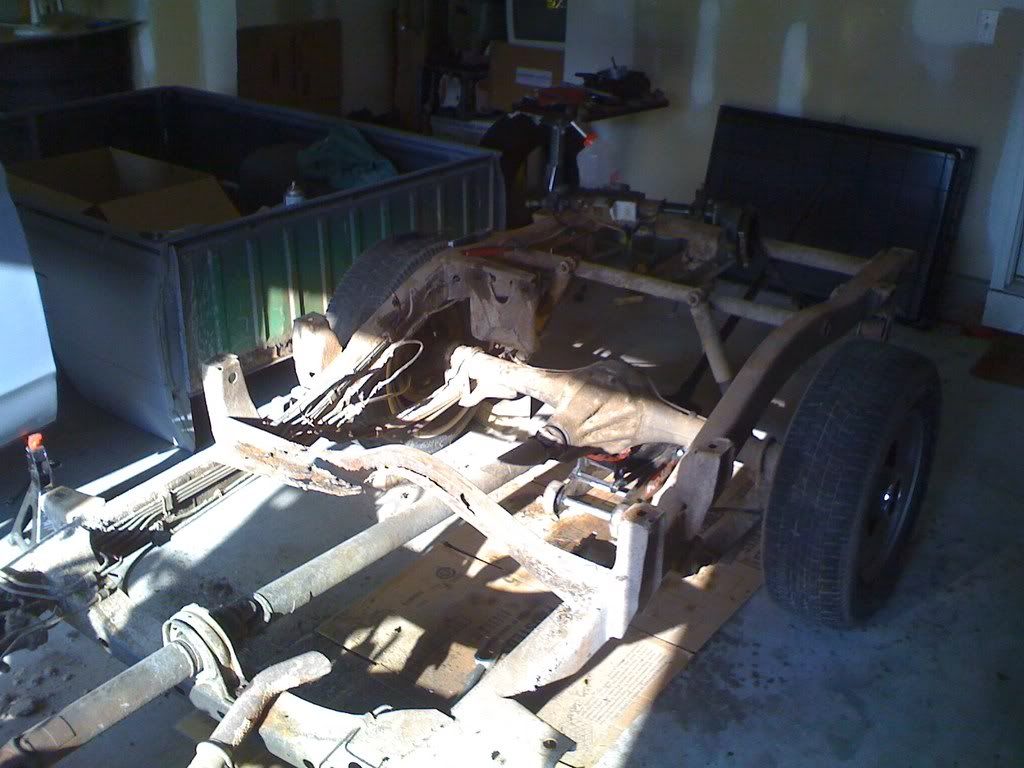 Drive shaft was next.
Enough posting for another day. Gotta go find something to eat. AGAIN!!