Posted by Chad on July 14, 2008
The Sunday after the Turner Field event (June 29th) Chris and I started working on the truck and made some progress before our fatigue from the previous day kicked in. We were able to remove the rear axle and springs and place the 240 rear subframe on the jack to see where it would sit in the rear. I didn't get any pictures of that as I was stupid tired.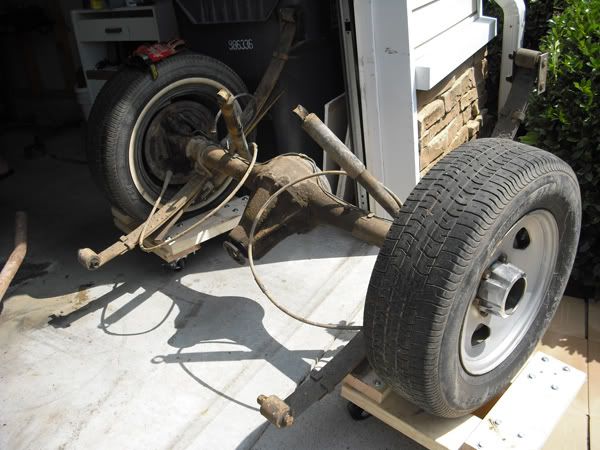 Check out my handy car dollies that I made one day! It still cost $200 to make myself! But it will hold a 3200 lbs car damn it!
This is what we were left with once we left with for that day. I think we went in a watched NASCAR for the rest of the day. Ghey Amanda, Ghey..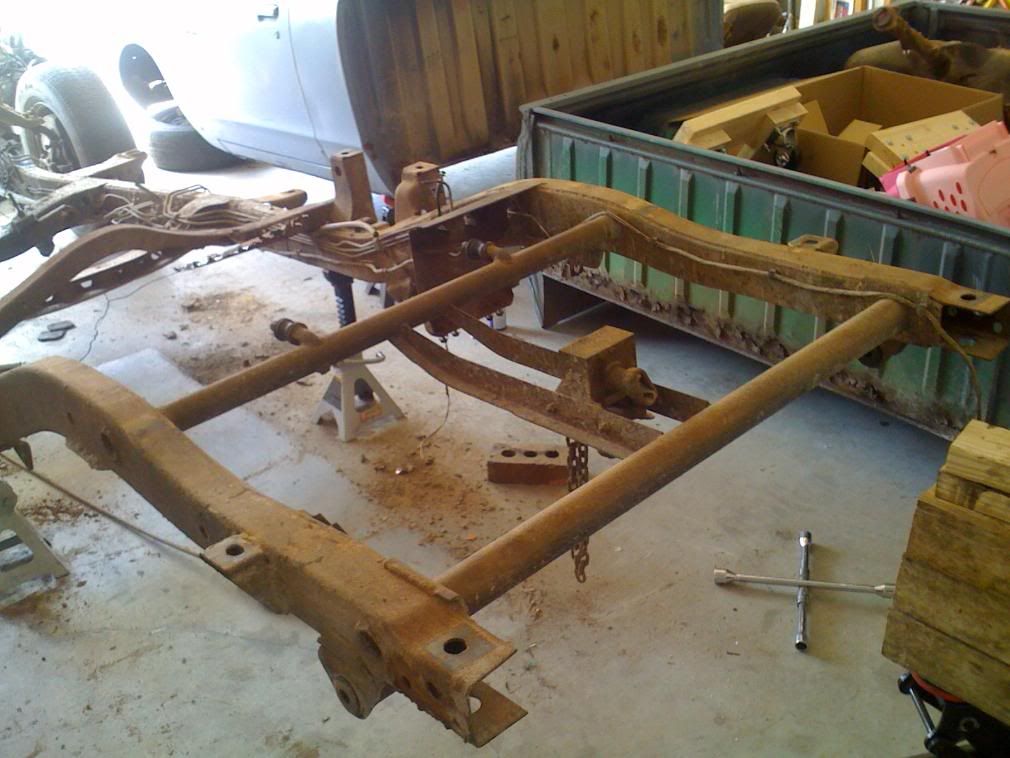 July 5th, 2008
I made it out to the garage for a little while and was able to make some progress pulling all wiring and tubing from the frame. I was also able to remove the front subframe and torsion bars. And that was actually a pain in the ass. I didn't get any pictures of it being removed.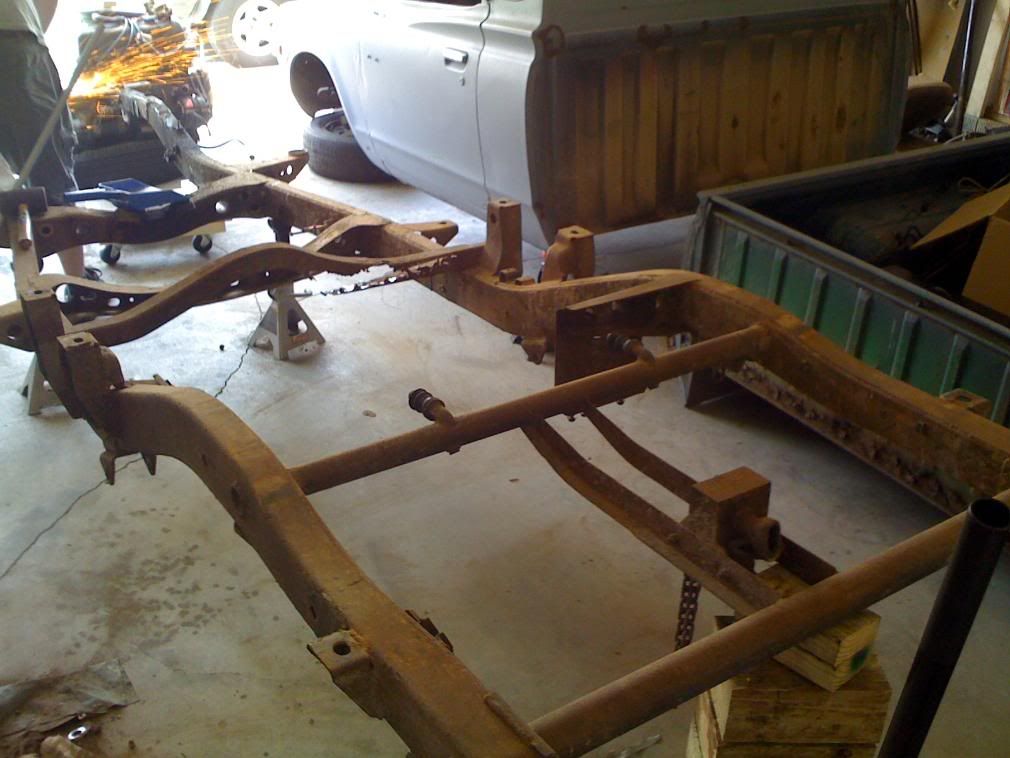 July 6th, 2008
Scott came over and we were able to make a decent amount of headway. Today was removing all extra brackets, tabs and braces that weren't gonna be used again. I wanted to pressure wash everything too.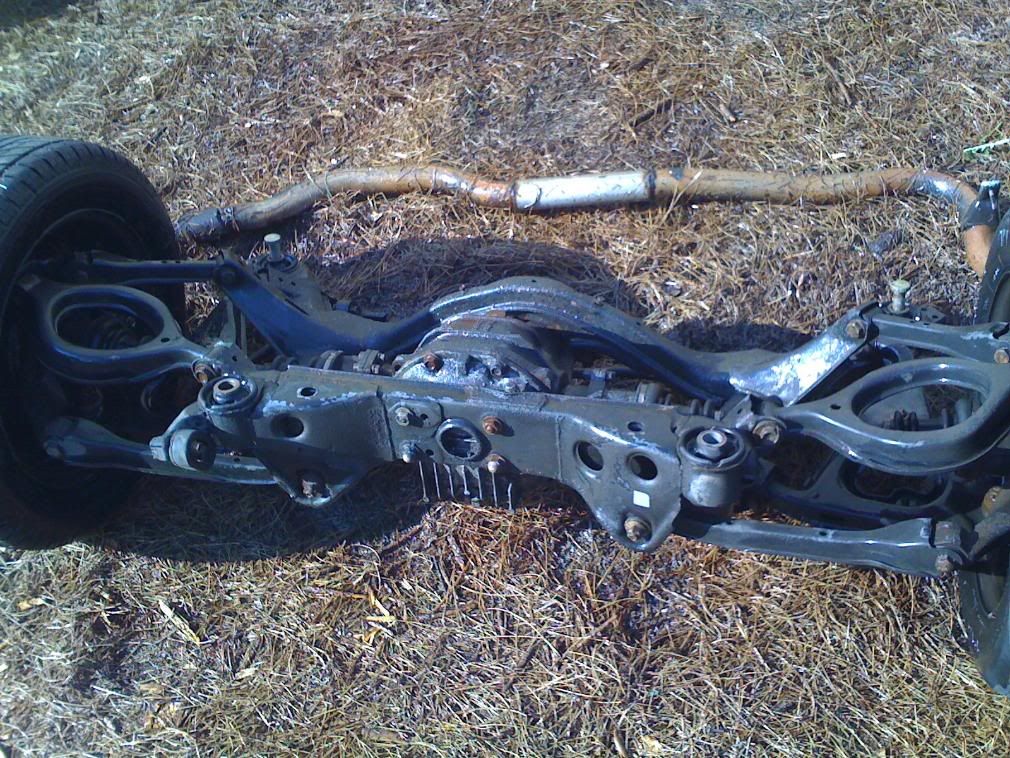 Here's Scott showing us his bald spot.

We slid the 240 front subframe under the frame to get it ready for fitment.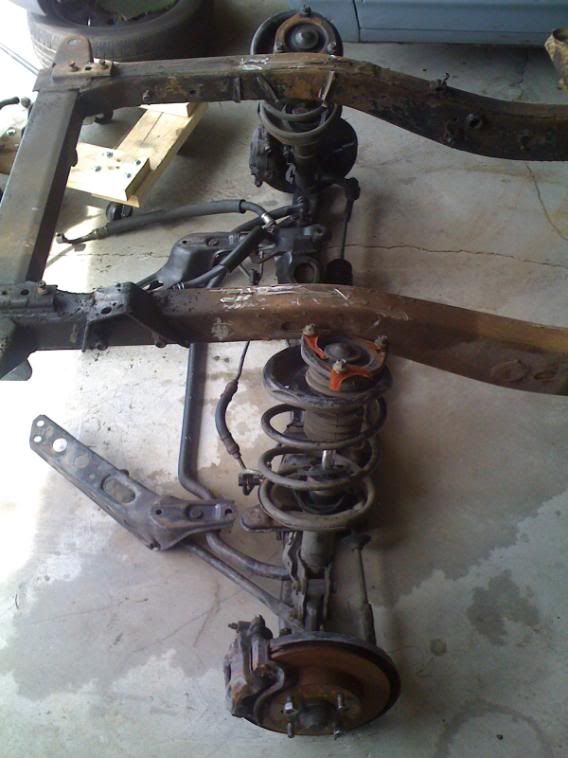 After sliding that into place we called it a day and I grabbed these pictures of what we did.
So this concludes July 6th.