Posted by Chad on July 14, 2008
July 13th, 2008
Scott got lost and didn't show until late today so we weren't able to get very much done but we did start tipping the iceberg today.
:):):) Scott brought over the intercooler. It's a little thick but I think we can make it work.

Now it's time to see if we can get this front subframe in place and welded there.
First, we have to grind everything off and get all the rust off and have a clean surface to work with.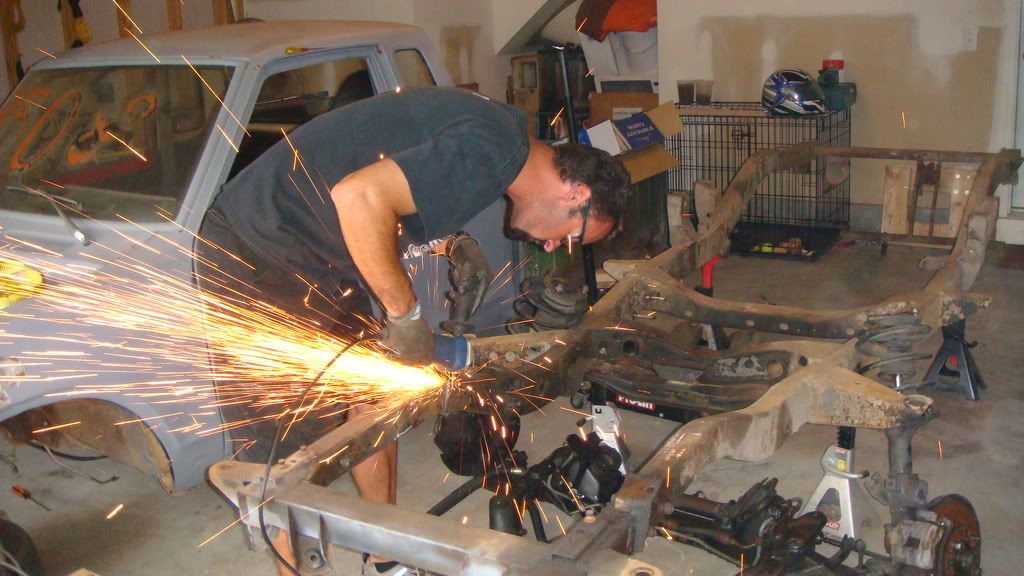 Holy Crap!!
After some fitting we were able to get it to fit with no problems!!
We were going to tack it into place but for some reason the welder wouldn't work. So we have to settle with a jack holding it into place for the moment until I can figure out what is wrong with it.
This is all I have until next week. Oh Wait, I'm suppose to be in Pensacola next weekend. So I won't be posting anything new for that weekend that is truck related.